Whether you come by car or train, there is plenty for you to see and do for a great day out in Llandudno, and most of it can be done on foot. So to help you plan your trip and make the most of your time in this beautiful classic seaside resort here are a few recommendations:
Punch and Judy, who doesn't love this traditional Victorian seaside fun!  From Easter to mid-September you will find three daily shows near the entrance to the pier.
Alice Trail, these app-driven trails allow you and your children to immerse yourselves in Alice's Wonderland as the much-loved story is brought to life as you follow the trails round town.  All points of interest have an audio accompaniment and they're interactive so you can stand in a scene with the characters to take a photo or a digital postcard to share with your friends and family.
Beach, for those wanting a traditional day on the seaside then Llandudno's West Shore is perfect for beach fun from building sandcastles to kite flying.
Boat Trip, during the summer you can take to the high seas with one of the many boat trips from the Jetty.
Great Orme Family Golf,  the only full sized nine-hole pitch and putt golf course in North Wales – it's a pay and play with balls and clubs provided.
Bodafon Farm, is a working farm that's free to visitors and is open all year round.  As well as the usual farm animals you can enjoy a trailer ride, get close to owls and birds of prey and hand feed goats, deer and llama.
Ice Cream, no trip to the seaside is complete without ice cream and our favourite is Forte's Ice Cream Shop on Mostyn Street where you'll find over 35 different flavours.  They also serve sorbets and frozen yoghurt.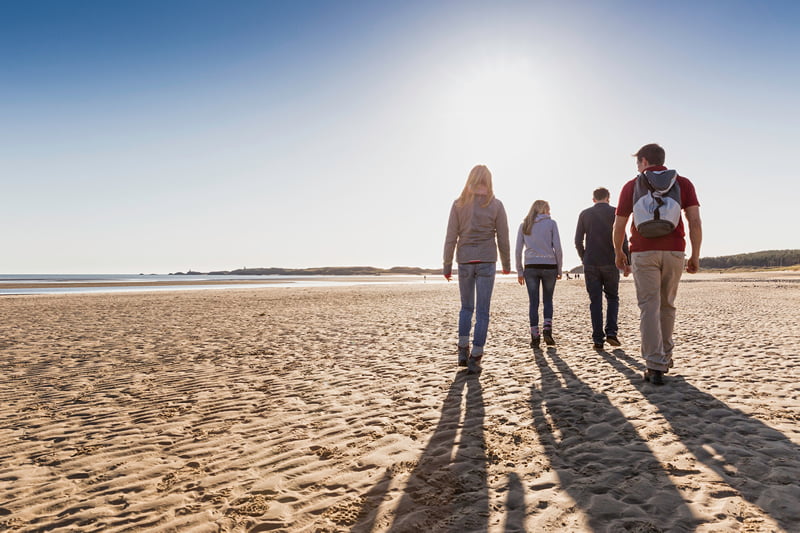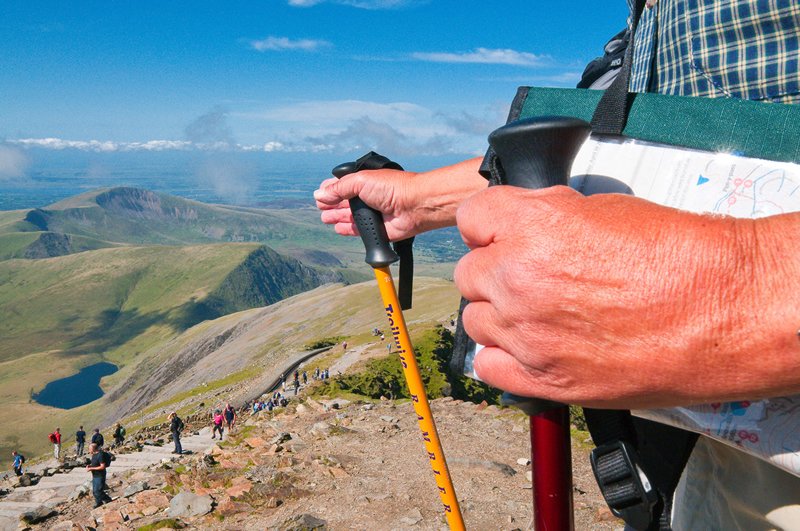 Llandudno Ski & Snowboard Centre, is perfect for enjoying wintersports in the sun.  Ski or Snowboard down the two "perma-snow" slopes which provides a perfect piste all year round, or spin around in the crazy Sno-tubes which can be ridden individually or linked together with other riders, or you can ride the longest Cresta Toboggan Run in Wales.  Ski and Snowboarding lessons are also available but advance booking is essential.
Golf, Llandudno boasts two invigorating and challenging Championship golf courses – North Wales Golf Club and Maesdu Golf Club, which are suitable for all levels of player.
Walks, step out of The Imperial Hotel's front door and you're immediately on the Wales Coastal Path and while you could walk all 870 miles of the route, you'll be glad to know there are plenty of lovely shorter walks to be enjoyed!  Stroll down the Promenade and follow the paths up and over the Great Orme or head to the Little Orme. Both are easily accessible and offer panoramic views from the top.
Victorian Architecture, is in abundance in Llandudno as the seaside resort was purpose-built in the mid 19th Century.  Stroll around the town and you will see many classical architectural features.
Llandudno Cable Car, is the longest cable car lift in the country which rises to a height of 651ft above sea level and takes you to the summit of the Great Orme.
Great Orme Tramway, is Britain's only cable-hauled street Tramway. Comprising of four of the original Victorian Tramcars the journey takes you to the summit of the Great Orme so why not take the Llandudno Cable Car up to the summit and the Tram down.
Great Orme Copper Mines, are the world's largest prehistoric mines.  Situated on the Great Orme the Mines allow you to go underground to discover and learn how the ancient people of Britain lived before the Roman invasion.
The Great Orme, is a large limestone headland which as well as being a nature reserve offers plenty for visitors to see.  Take one of the several paths past some of the 400 historical sites including a Roman Well, and a ruined abbey which was home to Monks over 500 years ago.  The Orme is also home to native and rare flora, over 400 different types, and a herd of Kashmiri Goats.  At the visitors centre at the summit you'll find 3-D maps and interactive exhibits that tell you everything about the headland's nature, wildlife and history.   There's also a free walking audio trail with 14 waymarked audio points along the 5½ mile circular route about the wildlife and shipwrecks, geology and wartime memories including the gunnery school of the Royal Artillery which was stationed on the Great Orme.
Great Orme Summit, offers breathtaking views to Anglesey, the Isle of Man and the Lake District, but if you look South you'll see Conwy Morfa which is where during World War II over 1,000 men worked in secret during the night on the part-construction of the Mulberry Harbour, the portable structure which was responsible for the landing of 2.5 million men, 500,000 vehicles and 4 million tons of goods during the Allied invasion of Normandy.  Look South West and you'll see the Menai Strait which is where the Catalina flying boats were modified and tested.  You'll also see the majestic rising of Snowdon, the highest mountain in Wales at 3,560ft and yet this beautiful mountainous terrain is also where the first RAF Mountain Rescue Service was set up in 1943.
Camera Obscura, first built in 1859, Llandudno's Obscura on the Great Orme is just one of seven such instruments remaining and it offers panoramic views extending from Liverpool Bay over Llandudno Pier across to Anglesey.
Llandudno Pier, is a traditional seaside pier dating back to the late 1800s and the longest in Wales stretching 2,295 feet over the sea. ​​​​​​​​​​​​​​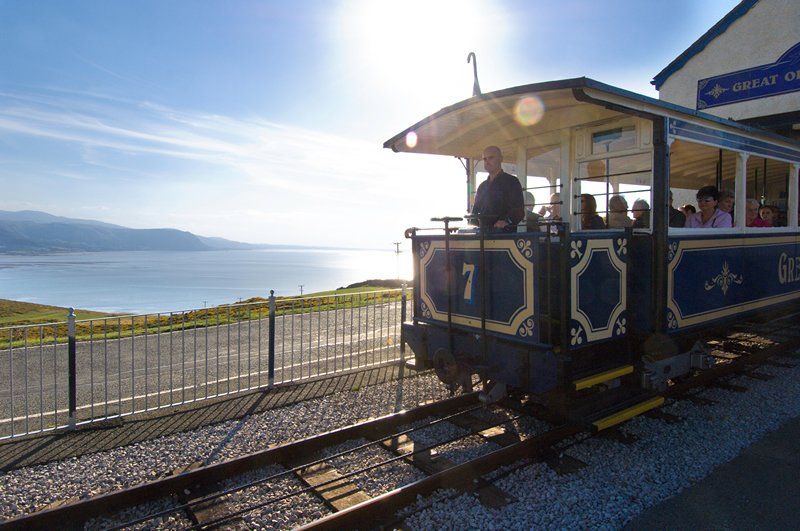 Take time out of your day to relax at The Imperial Hotel's Terrace while enjoying the stunning views of the bay. Open all day for refreshments, The Terrace is the perfect place to stop for coffee, lunch, afternoon tea or even an evening meal before you head home.
There's also a specially designed Little People's Menu for children under the age of 8 which includes tasty choices from Fish Cakes and Fish Fingers to Bite-sized Battered Free Range Chicken, Prime Beef Burgers and Pizza. High Chairs and Booster Seats are available.
The town also hosts many fantastic events throughout the year so if you want to coincide your trip with an event why not visit our What's On page.