Our Head Chef Leighton Thomas is a talented chef who has been at The Imperial since 2015.
Leighton's love of food came from his father who was a chef, so not only did he have first-hand experience of the industry but his passion for creating memorable dining experiences was instilled in him from an early age.
Leighton, who comes from Cardiff has worked in a number of prestigious restaurants and hotels in Europe and the UK, with many gaining coveted awards under his stewardship.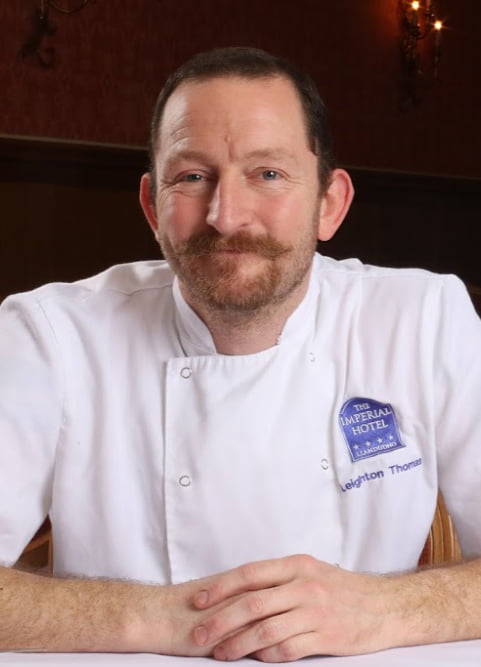 His travelling has led to an exploration of flavours, culture and skills and his eye for detail and passion for using the very best local and seasonal produce means a winning combination for guests who dine in Chantrey's Restaurant or at a private function.
He was influential in Chantrey's Restaurant gaining Two AA Rosettes in 2017 and for the cuisine being rated as impressive in concept, accuracy and skill. Chantrey's is now regarded as one of the finest restaurants in North Wales and it is thanks to the dedicated and hard working team of chefs led by Leighton.
Expect dishes such as Welsh Lamb Rump with Crisp Belly, Herb Polenta, Ratatouille, Red Currant Reduction, Welsh Honey Parfait with Roasted Apricots, Brandy Snap, Yogurt Sorbet and a Speciality Welsh Cheese Selection Accompanied by Homemade Red Onion and Port Wine Marmalade, Bara Brith, Biscuits, Grapes and Celery.