Keeping You Safe During Your Stay At The Imperial Hotel, Llandudno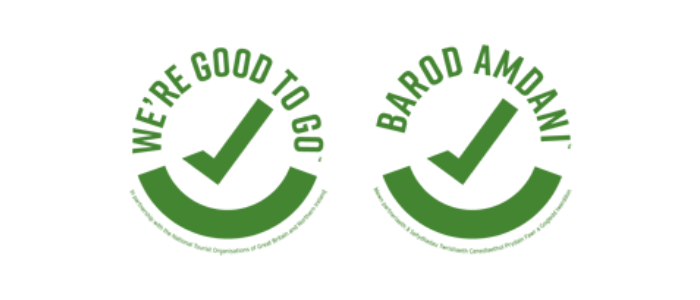 Dear Guests,
In the recent months, we have all faced unprecedented challenges as a result of COVID-19. The well-being of our guests and teams has always been of utmost importance to us and this has never been more true than it is now.
For our colleagues and guest safety, we have reviewed all aspects of operations at The Imperial following recommendations and guidance from the W.H.O, UK Hospitality Cymru and Public Health Wales.
All members of the team will have received Covid 19 training before they can return to work. This will ensure all operations within the hotel are being carried out in line with public health guidelines.
Hand sanitising stations will be throughout the hotel.
Operating systems of work will enable social distancing wherever possible, and be determined by government guidance.
All staff members will be provided with the relevant PPE in all departments.
We will kindly ask you to take your temperature on arriving at the Hotel. Should you show signs of a high temperature, we will have to ask you to leave the hotel.
Cash is accepted but credit/debit card details are preferred for contactless payments.
Helpful signage will be placed around public areas to aid social distancing and we kindly ask guests to respect these measures.
Social distancing will be observed throughout the hotel, with reduced capacity in relevant locations, e.g. lobby areas, dining, and closure of some services e.g. spa facilities.
The Hotel Manager is responsible for all aspects of our 'COVID-19 Secure' operating plan. You can contact the Duty Manager at any time prior to, and during your stay, should you have concerns related to this or any other matter.
We will be undertaking intensive preparations and cleaning to ensure The Imperial is ready to welcome everyone back.
All public areas will be operating on reduced capacity with seating more widely spaced.
There will be screens between our Front of House staff and our guests at Reception. Public Areas and Corridors will be in line with government guidelines.
A complete review of our housekeeping operations for bedrooms and public areas with enhanced levels of sanitisation introduced, with specific focus on complete room sanitisation by fogging between bookings, critical touch point cleaning including, handles, switches, remote controls, and high contact furniture and a review on in room offerings, such as information folders, pens, pads,
The facilities at Mint Condition are fully open.
The restaurant will be open for dinner between 6pm and 9pm
A Bar menu will be available 12pm-3pm and 6pm-9pm.
Afternoon tea will be available as normal.
 We are well aware this is an ongoing process and we will be reviewing and updating our policies and procedures in line with government announcements and public health guidelines to ensure we follow industry best practice.

Company Information Greenclose Ltd T/A The Imperial Hotel
Registered Office: Pennington House, Lymington, Hampshire SO41 8AA
Registered in London No. 623417