There are plenty of action-packed activities for those want some adventure including skiing, snowboarding, learning to paddle-board or horse riding through Snowdonia National Park.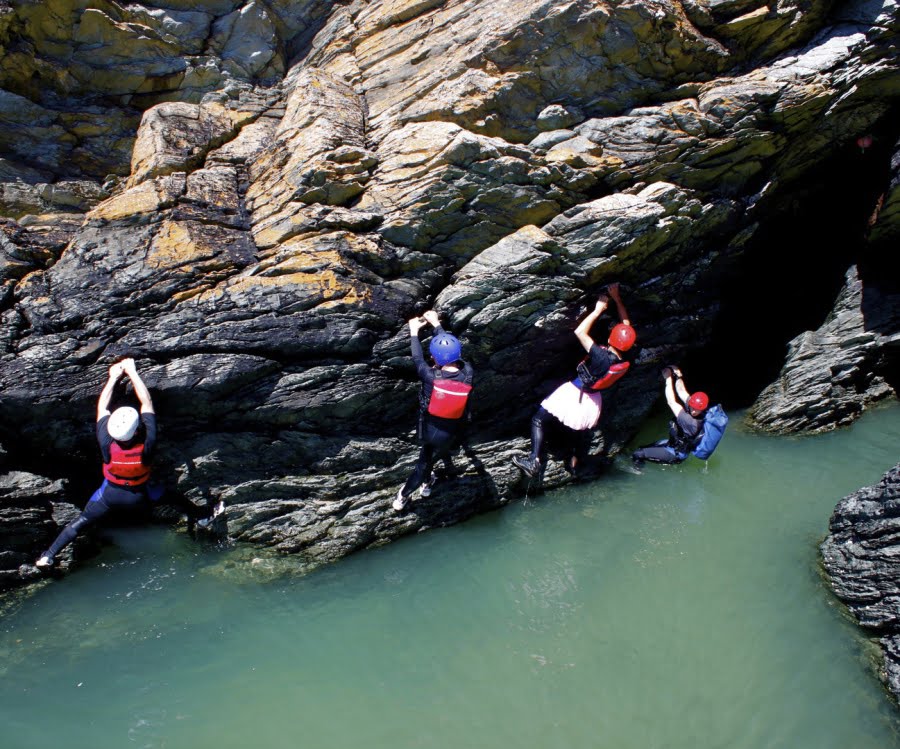 Coasteering
Coasteering is all about climbing, scrambling, swimming, jumping and exploring your way around the sea cliffs with experienced guides – perfect for adventurers that want something different and fun to do, while at the same time seeing the beautiful North Wales coastline from a different perspective. The coasteering capital of North Wales is the island of Anglesey because it has miles and miles of unspoilt coastline and plenty of hidden coves – if you haven't tried it, we recommend you add it to your list of things to do. Coasteering activities are normally half a day but some offer full-day experiences. Wetsuits, buoyancy aids and helmets are normally provided so all you need is your swimwear, thick socks, trainers, a towel and a sense of adventure! Find out more about this thrilling experience from these top coasteering adventurers: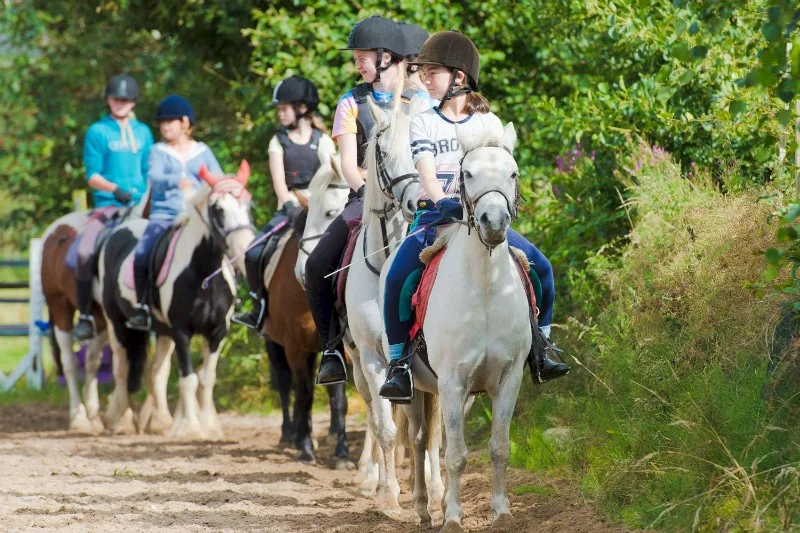 Horse Riding
See Snowdonia from the saddle with Snowdonia Riding Stables. Located in North Wales between Snowdon and the sea, Snowdonia Riding Stables offers you superb riding amongst some of the best mountain and coastal scenery in the British Isles, whether you are a complete beginner or a competent rider. With miles of traffic-free bridleways, they have access through spectacular scenery amongst the foothills of Snowdon with carefully selected horses and ponies to provide a range of sizes, types and temperaments to suit riders all abilities (or none at all!) Snowdonia Riding Stables is approximately a 45 minute drive from the hotel.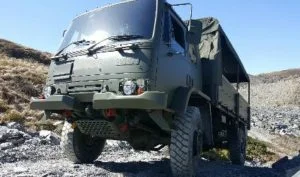 Off-Roading
Explore the formidable slate mountains with a thrilling guided adventure in a 4 x 4 military truck at Llechwedd Slate Quarries, which takes you 1400ft above sea level, through massive craters and into the heart of these manmade mountains. The Deep Mine tour takes you 500 feet underground on the steepest cable railway in Britain to tell the story of how this mine built the incredible slate industry which roofed the world. Llechwedd is about a 45 minute drive from the hotel.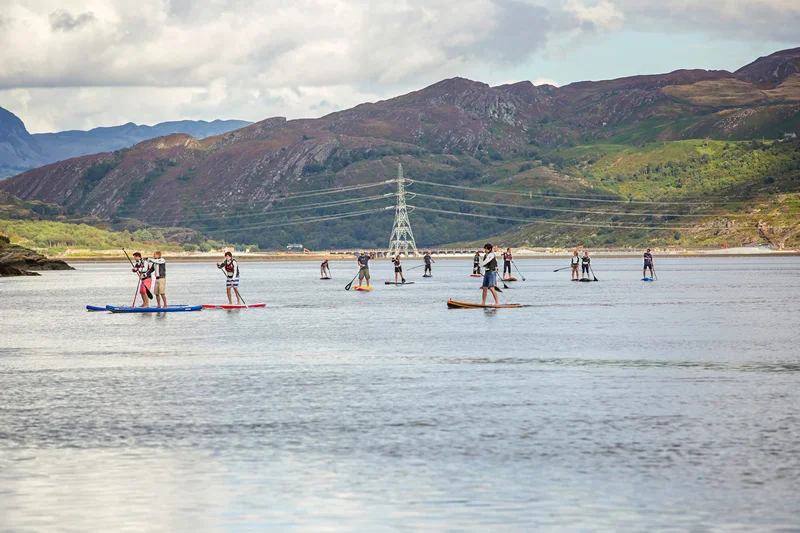 Paddleboarding
Paddleboarding is the fastest growing sport in the world. It's fun and also easy to learn and in just one two-hour lesson you've grasped the basics and are off having fun! Psyched Paddleboarding provides SUP lessons in North Wales, Introduction to SUP, SUP Safety & Awareness Skills Course, as well as guided journeys such as SUP & Hike, SUP Safari, Night SUP and SUP Micro Adventures. Pysched Paddleboarding is based in Anglesey so you can explore the rugged coastlines of the island as well as the lakes in Snowdonia.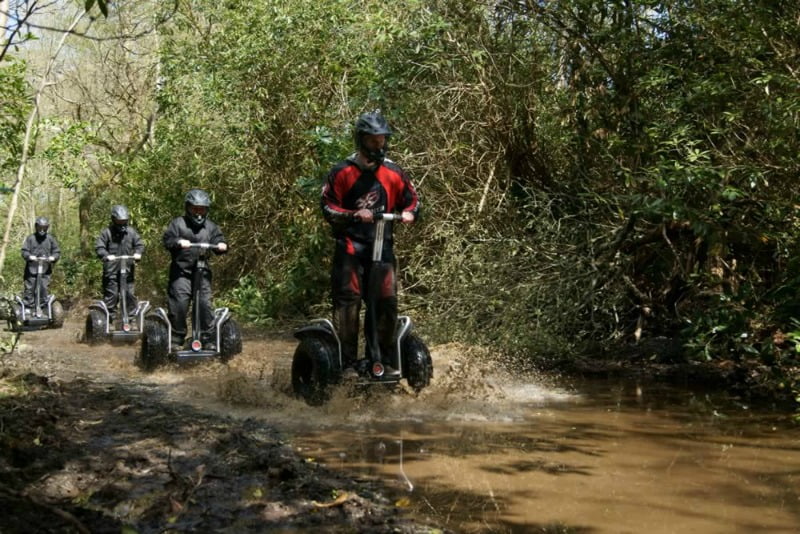 Segway Adventure
A Segway adventure in North Wales is a fun and completely unique experience. Ideal for families and groups, travel through the forest or take the challenge of an off-road Rally Trek. Segways are sleek and tough so they can handle any terrain and at Dragon Raiders Activity Park you have 30 acres of scenic woodland to explore. On arrival, all riders are issued with a safety helmet and gliding suit. You will then be given a full safety demonstration.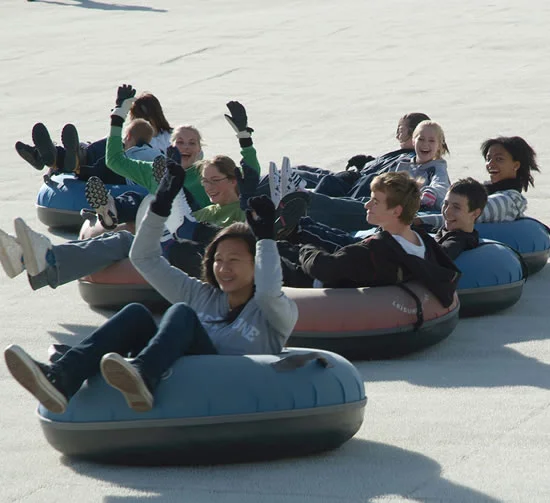 Skiing & Snowboarding
Ski, snowboard or even spin around in the crazy Sno tubes down the two "perma-snow" slopes at Llandudno Snowsports Centre.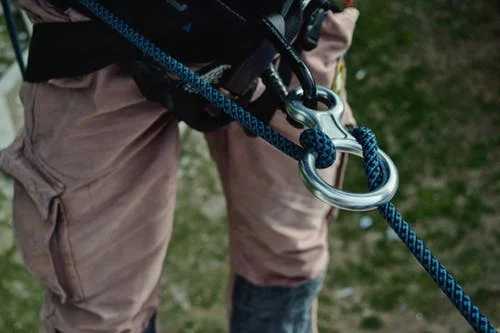 Rock Climbing & Abseiling
With the beautiful Snowdonia Mountain Range right on our doorstep, it is naturally a haven for rock climbers who want to scale the mountains and natural rock formations as well as the abseilers who want to descend the craggy peaks. If you've never climbed before, we recommend Snowdonia Adventure Activities who will teach you all you need to know, starting with bouldering to perfect your rock climbing technique before commencing climbing the 80-foot faces of solid rock! Rock climbing is suitable for children from the age of 4 and no experience is needed. Snowdonia Adventure Activities can run abseiling in combination with its rock climbing or as a stand-alone activity so if you only want to descend 100ft down a cliff face you can!  The minimum age is 4 years and abseiling is well within everyone's ability.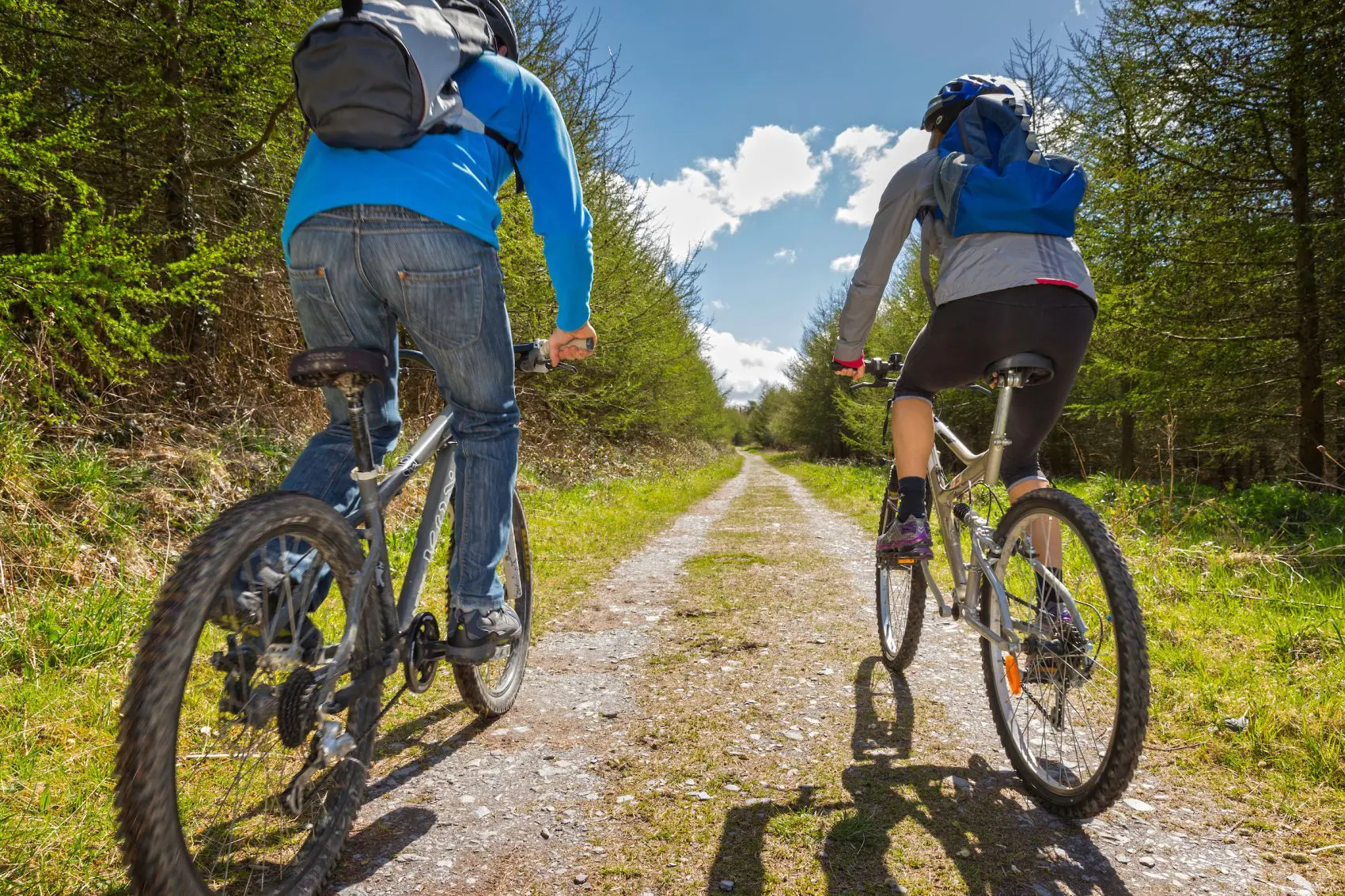 Mountain Biking
The scenery of North Wales is stunning for cycling whether it be for a leisurely family cycle ride or a more challenging black route, and the Conwy Valley is renowned for offering a variety of tracks and off-road routes on all terrains to suit everyone's tastes. From The Imperial Hotel, you can cycle the coast for miles and you can enjoy the delights of cycling along the edge of the beach, along seaside paths and promenades whilst stopping where ever you want to visit the resorts or just lingering on a seaside bench with ice cream. If you want to cycle amongst fantastic mountains, see beautiful villages and explore some of the most mystical landscapes in Britain, North Wales has it all. The fantastic coastline, beautiful forests and lonely moorlands can all be enjoyed on traffic-free routes or along minor roads, giving you time to take in the amazing landscape.