The Imperial Hotel is a great place to base yourself for your golf break in North Wales. We've listed some of the courses within easy access from the hotel:
Golf Clubs within 5 Miles of The Imperial Hotel Llandudno
North Wales Golf Club, Llandudno
18 Holes Par 71
Seaside links with several extremely fine holes offering an invigorating and challenging course. An enjoyable experience for all levels of player, North Wales Golf Club hosted the Welsh Team Championships in 1995. 

thumb.loops.amaze
Conwy (Caernarvonshire) Golf Club
18 Holes Par 72
This championship links golf course with mountains on one side and the sea on the other can be enjoyed by golfers of all abilities, from beginners to champions.  It's renowned throughout the area as one of the most challenging of its kind and was the venue for the Ryder Cup Wales Seniors Open in 2008 and the prestigious European Amateur Team Championship in July 2009.

dunk.such.mended
Maesdu Golf Club, Llandudno
18 Holes Par 75
A varied & testing Championship Course, part links, meadowland and seaside in nature. The 18 holes are gently undulating and a good score is achieved with careful putting on the undulating greens. While playing there are captivating panoramic views of the curving Conwy Bay, the Great Orme and in the distance the Snowdonia mountains, Isle of Anglesey and Puffin Island.

moss.steepest.squaring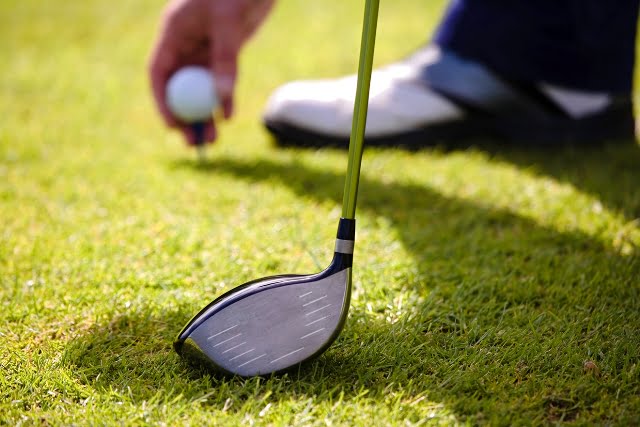 Golf Clubs within 6-20 Miles of The Imperial Hotel Llandudno
Abergele Golf Club
18 Holes Par 74
Beautiful parkland course with views of the Irish Sea and Gwyrch Castle. There are plenty of exciting holes, especially the par threes which enjoy magnificent backdrops, and to provide additional variations and differing degrees of challenge there are five measured courses for members and visitors to choose from.

stared.waged.panoramic
Penmaenmawr Golf Club
9 Holes Par 67
Hilly course with magnificent views out to Llandudno and Anglesey which is set up for all levels of golfers, from low handicap players, medium handicap players and beginners – it can be forgiving as well as providing a real challenge to all.

fancy.offers.spillage
Rhuddlan Golf Club
18 Holes Par 72
A gently undulating parkland course with easy walking and panoramic views with natural and artificial hazards. There are exciting par threes that will have you thinking about which club to use, testing par fours where accuracy is paramount and long par fives where the only saving grace is the huge greens.

marbles.prowling.rejoiced
Golf Clubs within 21-40 Miles of The Imperial Hotel Llandudno
Anglesey Golf Club, Rhosneigr
18 Holes Par 70
A traditional style links course with many of its fairways nestling among sand dunes which if the wind is blowing is a tough test for even the more capable players.  A number of little streams wind their way through certain sections of the course coming into play on several occasions.

highly.congested.mulls
Baron Hill Golf Club, Beaumaris
9 Holes Par 69
This mature heathland and undulating course withits true, fast sloping greens is challenging and provides a good golfing experience.  Described as one of the finest nine-hole tests Wales has to offer.

penny.snuck.duck
Bull Bay Golf Club, Amlwch
18 Holes Par 70
Bull Bay has the honour of being Wales' most northern golf course enjoying a clifftop location on Anglesey's northern coast.   The terrain is naturally rugged with plenty of hollows, meadow, rocks and gorse.  Eleven of the greens are above you as you play your approach shots so only the most accurate shots will suffice.  You also have to drive from elevated tees to the fairway below.  Offers wonderful views of the Isle of Man and Snowdonia and on a clear day, the Lake District.

magnets.miles.prevented
Hawarden Golf Club
18 Holes Par 69
A parkland golf course encompassing the natural, rolling hills of Hawarden which is perfect for a wide range of abilities as well as all ages.

denote.webcams.solid
Henllys Golf Club, Beaumaris
18 Holes Par 71
A spacious parkland course which offers a wonderful game of golf with plenty of natural water hazards to provide a really testing and enjoyable experience.  The course setting is second to none with views over the Menai Strait and Snowdonia Mountain Range.

test.dweller.freshest
Holywell Golf Club
18 Holes Par 70
This inland links type course is a fair and sporting test for golfers of all abilities.  It's one of the highest courses in Wales so at 800 feet above sea level its invigorating air and unpredictable wind can be a challenge.

overlaps.smashes.causes
Mold Golf Club
18 Holes Par 67
An upland undulating course offering golfer a rewarding, honest game of golf with stunning views of Cheshire, Derbyshire and Lancashire.  There are no weak holes but a wide choice of challenges with contoured fairways & well placed, meticulous greens.

functions.butterfly.impaled
Northop Golf Club
18 Holes Par 72
Set in 247 acres of parkland with lakes and ponds interspersed to catch the unwary golfer, it has various teeing areas making it ideal for players of all abilities.

postcard.advising.confusion
Prestatyn Golf Club
18 Holes Par 72
Set in 150 acres of unspoilt links land, there are a number of testing holes near water, and the  prevailing south west winds are a feature of the course where the low punched shot is often a very useful addition to the golfer's repertoire.

blogging.someone.escalated
Rhyl Golf Club
9 Holes Par 70
A 9 hole (18 tee) challenging links with large fairways but tight, well guarded greens which will challenge golfers of all standards as it can be deceptively tricky, especially when the westerly wind blows!

exile.lately.sticks
St Melyd Golf Club, Prestatyn
9 Holes Par 69
St Melyd is a 9 hole course, but having 18 tees, it provides a different perspective for each and provides a challenge for golfers of all abilities with mature, tree lined fairways and a number of elevated greens.

 resist.apes.parrot
Stors Wen Golf Club, Benllech
9 Holes Par 70
The 9-hole golf club is a demanding challenge to players of all levels with great views of the Snowdonia Mountain range and Red Wharf Bay.  Although there are only 9-holes the set-up allows you to play from a different tee position on four of the holes, resulting in a possible 18-hole game.

invested.nooks.span

Golf Clubs within 41-60 Miles of The Imperial Hotel Llandudno
Holyhead Golf Club, Trearddur Bay
18 Holes Par 70
An undulating seaside heathland course providing a varied and testing game.  There are no trees on the course but don't let that fool you, the fairways are extremely narrow and most are bordered by dense gorse, heather and bracken giving rise to all kinds of challenges, plus there's the wind which often whips across the Irish Sea.

textiles.hems.spurted
Nefyn & District Golf Club
27 Holes Par 71
This challenging course offers perhaps the most stunning setting for a round of golf in the north of Wales as there's a view of the sea from every tee.  Its world famous for its iconic "Point" and has a run of holes from the 12th onwards offering cliff top locations for your tee shots. The closing holes along the peninsula are quite superb and will live long in the memory, regardless of your score.  From start to finish this offers golfers a rich variety of challenges and rewards.

luckier.recap.pebbles
Old Padeswood Golf Club
18 Holes Par 72
The course is a fair challenge for golfers of all abilities and has an abundance of wildlife and magnificent views of the Clwydian Mountain Range.

assemble.lushly.squashes
Padeswood & Buckley Golf Club
18 Holes Par 70
Set in the Clywdian countryside with picturesque views the course offers a challenging round of golf with tree lined fairways, and quality greens.  The river Alyn, lakes and streams mean that water can come into play on eleven of the holes.

fury.inversely.skyrockets
Royal St David's Golf Club, Harlech
18 Holes Par 69
A stunning Championship links course with easy walking and natural hazards that sits in the shadow of the towering castle built by Edward I in the 13th Century.  Its got undulating fairways and fast true and large greens and has a succession of long testing par 4 holes and 5 par 3s which vary in length and direction.

stylists.stiff.dusts
To book your Tee Times contact Golf North Wales on 0845 450 5885 or email [email protected].
---

what3words is a global addressing system that gives every 3m x 3m in the world a unique address made of 3 words. It's precise, simple and unique and takes you straight to the location.  The what3words app is free to download and it can be used in conjunction with the likes of Google Maps and Apple Maps to get directions.