Myths, folktales and legends abound all over Britain and especially in Wales, and as we celebrate the Year of Legends in 2017 we've taken a look at the local swashbuckling heroes of North Wales as well as some little known legends who are famous in a particular field.
The natural starting place has to be the Welsh Dragon and while it was officially adopted in 1959 as the country flag its heritage is surrounded with myth and legend.  Popular belief is that the Welsh kings of Aberffraw on Anglesey first adopted the dragon in the early 5th century to symbolise their power and authority over the English.  But there are also many mythical links with the Arthurian legends and a long fight between a red dragon and a white dragon symbolising the historical struggle between the Welsh (red dragon) and the English (white dragon) at Dinas Emrys in Snowdonia.  Whether this is true or not, the oldest recorded use of the dragon dates back to around 820 and it is regarded as the oldest national flag still in use.
The Legend of King Arthur's links continue as it is thought his name derives from the Welsh words for bear and gold, arth aur.  In Ruthin you'll find the Maen Huail, a boulder which Arthur is said to have used as a chopping block to behead a treacherous love rival, Huail.  Another stone, the Carn March Arthur near Aberdovey, has a dent that's said to be the hoof print of Arthur's horse who helped him haul a monster from the nearby 'Bearded Lake', Llyn Barfog.  Two other Welsh lakes in Snowdonia have been proposed as the last resting place of Arthur's sword Excalibur – Llyn Llydaw and Llyn Ogwen, and there are also claims that the remote Bardsey Island is the resting place of Merlin, King Arthur's wizard.  All of this is very fitting, for the new Guy Ritchie film "Legend of the Sword" due out in May 2017 was filmed in Snowdonia.  So whether you believe in the legends or not, you can at least walk in the steps of the film's stars Jude Law and Charlie Hunnam at Vivian Quarry near Llanberis, Capel Curig and Nant Gwynant near Beddgelert.
Legend also surrounds Beddgelert which is apparently named after Gelert, Llywelyn the Great's trusty hound.  Llywelyn was a Gwynedd Prince who ruled Wales more than 800 years ago and apparently he returned home one afternoon to find Gelert in his son's room covered in blood.  Thinking that the dog had killed his son the Prince plunged his sword into the hound's heart but as the dog howled Llywelyn heard a cry of the baby under the cradle, with a dead wolf at its side.  The Prince buried Gelert outside the castle walls and a stone monument can still be seen today at Beddgelert.
Llandudno's Great Orme is apparently named after Jörmungandr, a sea serpent in Norse mythology.  Legend has it that a Viking raiding party were scared away after mistaking the Great Orme's rock formation as a massive serpent rearing up from the mist in front of their longboat!
The Great Orme is also associated with Prince Helig who owned a large area of land between the Great Orme and the Menai Strait and it is reputed that Llys Helig (Helig's Palace) lies under the waters of Conwy Bay, although Llys Helig is also the name of a natural rock formation off the coast at Penmaenmawr.
When it comes to building, King Edward I is undoubtedly a legend as he was responsible for the construction of many of North Wales' 25 magnificent castles.   Beaumaris, Caernarfon, Chirk, Conwy, Denbigh, Flint, Harlech and Rhuddlan were all built in the 13th Century by the King, although he also took command of others during the many serious battles he fought for dominance.  Conwy Castle is only 10 minutes away from The Imperial Hotel and as it has the rare ability to evoke an authentic medieval atmosphere it is definitely worth a visit.  It will also be the venue for a Medieval Tournament on the 24th and 25th June when you'll be able to witness a great throng of knights, nobles, men at arms, archers, Vikings, musicians, strolling players, actors, jugglers, merchants and jesters.
Legends of Giants are also rife with one in particular – the giant of Cadair Idris, a mountain that lies at the southern end of the Snowdonia National Park.  Cadair Idris translates as 'Idris' Chair' and apparently Idris was a poet, astronomer and philosopher who used the mountain as his throne and it is believed that the huge boulders at the bottom of the mountain are the stones the giant shook out of his shoe.  The legend also claims that anyone who sleeps on the mountain will wake either as a madman, a poet or never wake again.
Another legend is the patron saint of Welsh lovers, St Dwynwen.  Dwynwen was a Princess and also a saint of the Celtic church who set up a convent on the island of Llanddwyn on Anglesey.  The remains of the church can still be seen as well as Dwynwen's well that is believed to be home to sacred fish who can predict whether a couples' relationship will succeed.  The well has been a place of pilgrimage for young Welsh lovers since Dwynwen's death in AD465, and she is still remembered on the 25th January every year with the sending of St Dwynwen's Day cards to one's sweetheart.
Oriel Ynys Mon in Llangefni on Anglesey also celebrates the work of the legendary artist, Kyffin Williams with a dedicated gallery where you can see many of his famous works of art and Snowdonia landscapes as well as those of another artist of repute, Charles Tunnicliffe who moved to Anglesey from Cheshire in 1947.
The world of orthopaedics owes much to one family of medical legends or bonesetters as they were known years ago.  The Thomas family from Anglesey first made their mark with Evan Thomas becoming a reputed maker of splints for broken limbs.  His grandson, Hugh Owen Thomas in the late 1800s was a pioneer of orthopaedic surgery, while his nephew, Sir Robert Jones became a distinguished surgeon and established Gobowen in Shropshire which became, and still is, a centre of excellence for orthopaedic treatment.
And what of the modern day?
Whether you class them as legends or not here are a few well-known celebrities whose roots are from the region:
Olympians include Chris Bartley, the 2012 Silver Olympic rower who was born in Wrexham.  Jade Jones MBE, 2012 and 2016 gold Olympic medal winner and Taekwondo Champion was born in Bodelwyddan.  Victoria Thornley, 2016 Silver Olympic rower was born in St Asaph and brought up in Wrexham.
Footballing legends are Ian Rush, Liverpool and Wales player who was born in St Asaph.  Liverpool and Manchester United player Michael Owen was brought up in Hawarden and know lives outside Northop. Mickey Thomas, player for Manchester United, Chelsea, Everton and Leeds United was born in Mochdre.  Neville Southall goalkeeper for Everton and Wales was born in Llandudno and Robbie Savage, footballer and now TV pundit was born in Wrexham.
Golfing legends include Clive Brown who led GB and Ireland to the famous Walker Cup win over the Americans in 1995 is from Porthmadog and John Roger (JR) Jones from Rhos on Sea was capped a remarkable 85 times for Wales.
Sir David Brailsford CBE, the British cycling coach who was responsible for Team GB winning two Gold medals in the 2004 Olympic Games and 8 Golds each in the 2008 and 2012 Games was brought up near Caernarfon.  He was awarded BBC Sports Personality of the Year Coach Award in 2008 and 2012 and this Summer two circular cycling routes, the Brailsford Way, opened in Gwynedd and Snowdonia as a tribute, so if you're a keen cyclist why not give one of these a go?  The 75 mile route includes tough climbs as well as exhilarating descents through the heart of Snowdonia while the 50 mile route is perfect for novices that want to cycle on one of the most picturesque routes.
Other sporting legends include David Richards CBE, professional rally co-driver who won his first national rally championship in 1974 and the World Rally Championship in 1981.  He grew up in Ruthin and is now chairman of Prodrive, a British motorsport and advanced engineering group which designs, constructs and races cars for companies and teams such as Aston Martin. Gwyndaf Evans, former British rally driver who won the British Rally Championship in 1996 is from Dolgellau, and his son, Elfyn Rhys Evans is also a British rally driver in the World Rally Championships, winning the British Junior Rally Championship in 2010.
Acting legends include Dawn French, the comedienne and actress who was born in Holyhead.  Joanna Scanlan, screenwriter and actress in Bridget Jones' Baby, The Thick of it, Getting On and The Invisible Woman was brought up in Ruthin. Holywell born Jonathan Pryce CBE is an actor and singer starring in Game of Thrones, the Pirates of the Caribbean as well as being the Bond villain in Tomorrow Never Dies.  Nerys Hughes from The Liver Birds was born in Rhyl.  Rhys Ifans, actor in Notting Hill and Harry Potter was raised in Ruthin.  Terry Jones, comedian, actor and screenwriter, best known as a member of the Monty Python comedy troupe was born in Colwyn Bay, as was Timothy Dalton, the James Bond star in The Living Daylights and Licence to Kill.
Singing legends include Aled Jones MBE, the singer and broadcaster who was born in Bangor and raised on Anglesey. Bryn Terfel CBE, the opera singer is from and still in lives near Caernarfon. Duffy, the singer and songwriter is from Nefyn and Mike Peters, leader singer of The Alarm was born in Prestatyn.
Other modern day legends include Carol Vorderman MBE, the mathematical genius who grew up in Prestatyn.   Peter Drummond, DJ with Radio 1 was born in Bangor and Paula Yates presenter on The Tube and The Big Breakfast was originally from Colwyn Bay.
Whether you believe the old legends you have to admit they make a good tale!  So why not come and find out for yourself and create your own legendary stories to pass on to your family with a holiday in a North Wales.
Summary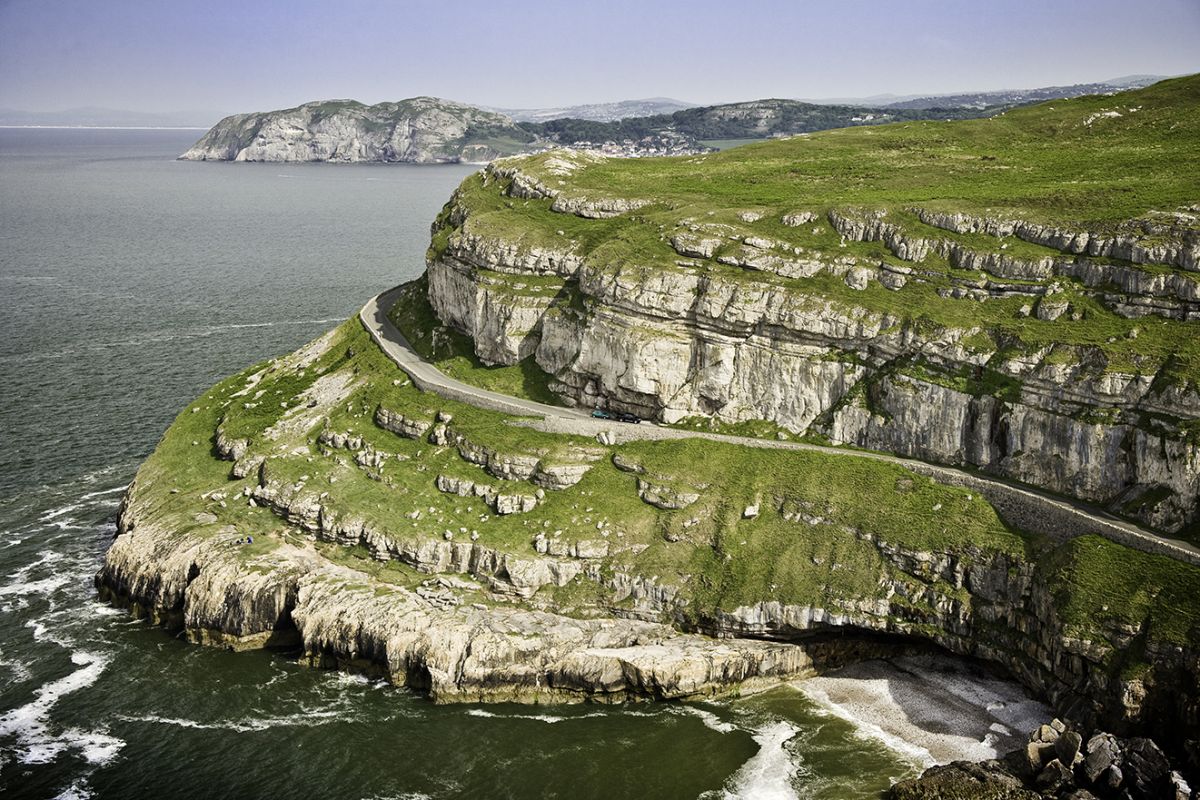 Article Name
Enjoy a legendary holiday in North Wales
Description
Myths, folktales and legends abound all over Britain and especially in Wales, and as we celebrate the Year of Legends in 2017 we've taken a look at the local swashbuckling heroes of North Wales as well as some little known legends who are famous in a particular field.
Author
Publisher Name
Publisher Logo