Draught Beer & Cider
Fosters 4%
Pint: £5 | Half: £2.50
Snowdon Larger 4.7%
Pint: £5.50 | Half: £2.75
John Smiths 3.6%
Pint: £4.80 | Half: £2.40
Murphy's 4%
Pint: £5.80 | Half: £2.90
Orme Bitter 4.2% Great Orme Brewery
Pint: £5 | Half: £2.50
Strongbow 4.5% 
Pint: £5 | Half: £2.50
By The Bottle
Becks Blue 0.05% | £4

Black Dragon 6.5% | £6.50
Budweiser 4.5% | £4.50
Bulmers 4% | £5.50
Cloudy Scrumpy 5.3% | £6.50

Corona 4.5% | £5
Heineken 5% | £4.50
Peroni 5.1% | £4.50
Pinot Rose 11% | £8

Prosecco 11% | £8
Smirnoff Ice 4% | £4.50
Snowdon IPA 4% | £5.00
Snowdon Porter 5.7% | £5.00
Snowdon Summit 5.2% | £5.00

Stella 4.6% | £4.50
Welsh Black 4% | £5.00
WKD 4% | £4.50
Port / Sherry
Cockburns Ruby 19% | £3.60

Croft Original 17.5% | £3.50
Croft Particular 17.5% | £3.50
Harveys Bristol Cream 17.5% | £3.50
Harveys Amontillados 17.5% | £3.80
Tanners Vintage 19.5% | £4.50

Tawny Noval 19.5% | £5.50
Taylor's Vintage 20% | £4.50
Tio Pepe 15% | £3.50
Cognacs
Calvados 40% | £4.50

Courvoisier VS 40% | £4.50
Hennessy XO 40% | £18.50
Hine Rare VSOP 40% | £7.70
Janneau VSOP 40% | £5.25
Martell VS 40% | £4.70

Remy VSOP 40% | £5.75
Rums
Bacardi 37.5% | £4

Captain Morgan's Spiced 35% | £4
Kraken 40% | £4.40
Lambs Navy 40% | £4
Malibu 21% | £4.45
Liqueurs
Advocaat 17% | £4.50

Apricot Brandy 25% | £4.20
Archers 18% | £4
Baileys 17% | £4.30
Benedictine 40% | £5
Blue Bols 21% | £4.20

Chambod 16.5% | £4.20
Cherry Brandy 20% | £4.20

Cointreau 40% | £4.30
Crème de Cacao 25% | £4.20
Crème de Cassis 20% | £4.20
Crème de Menthe 21% | £4.20
Disaronno 28% | £4.20

Drambuie 40% | £4.40
Galliano 42.3% | £4.20

Glayva 35% | £4.90
Grand Marnier | £4.50
Jagermeister 35% | £4
Kahlua 16% | £4.20
Kirsch 25% | £4.20

Merlyn 17% | £4.50
Pernod 40% | £4.20

Sambuca 38% | £4.00
Southern Comfort 35% | £4.00
Strega 40% | £4.50
Tequila 38% | £4.00
Tia Maria 20% | £4.20
Vermouth
Aperol 11% | £3.50

Campari 25% | £3.50
Cinzano 15% | £3
Ginger Wine 13.5% | £3
Martini Dry 15% | £3
Martini Rosso 15% | £3

Noilly Prat 18% | £3.50
PIMM'S 25% | £5.20
Vodka
Chase 40% | £5.50

FIVE Welsh Vodka 43% | £4.50
Smirnoff Red 37.5% | £4
Stolichnaya 40% | £4
Welsh Whisky / Wisgi
Penderyn Celt 41% | £6.00

Penderyn Legend 41% | £6.75
Penderyn Maderia 46% | £6.00
Penderyn Myth 41% | £6.00
Whisky / Wiskey
Bells 40% | £4

Black Bush 40% | £4
Cragganmore 40% | £5.80
Dalwhinnie 43% | £5.80
Famous Grouse 40% | £4
Glenfiddich 40% | £5.50

Glenkinchie 43% | £5.50
Glenmorangie 40% | £5.50

Jack Daniels 40% | £4
Jamesons 40% | £4
Johnny Walker Black 40% | £4.50
Lagavulin 43% | £7.75
Laphroaig 40% | £5.95
Macallan Gold 40% | £6.50
Welsh Gin / Jin
Aber Falls 41.3% | £4.50
Orange Marmalade
Rhubarb & Ginger
Copper Distilled

Brecon 40% | £4.50
Great Orme 40% | £4.50
Orange & Ginger
Rhubarb & Mint
Thyme, Gorse & Blackcurrant

Foragers 42% | £6
Phure Gin 40% | £5.50
Gins
Bombay 40% | £4

Beefeater 40% | £4
Chase 48% | £5.20
Gordons Sloe 26% | £4
Gordons 37.5% | £4
Hendricks 41.4% | £4.50
Larios Pink 37.5% | £4

Liverpool 43% | £6
Sipsmith 41.6% | £4.50

Tanqueray 43.1% | £4
Apple Juice
Small: £1.75 |  Large: £3.50
Appletiser | £3
Bitter Lemon | £1.70

Coke
Small: £2.00 |  Large: £4.00
Cranberry Juice
Small: £1.75 |  Large: £3.50
Decante Sparkling Water | £1.75
Decante Still Water | £1.75
Diet Coke
Small: £2.00 |  Large: £4.00
Fanta | £2.60

Fever-Tree Tonic | £3.20
Mediterranean
Elderflower
Indian
Aromatic

Ginger Ale | £1.70
Ginger Beer | £2
Grapefruit Juice
Small: £1.75 | Large: £3.50
J20 | £3
Lemonade
Small: £2.00 | Large: £4.00
Orange Juice
Small: £1.75 | Large: £3.50
Pineapple Juice
Small: £1.75 | Large: £3.50
Pomegranate Juice
Small: £1.75 | Large: £3.50
Red Bull | £3.80
Schweppes Tonic | £1.70
Regular and Slimline

Tomato Juice
Small: £1.75 | Large: £3.50
Champagne
Laurent Perrier Brut N.V – £79.50
Laurent Perrier Cuvee Rose – £110
Moet & Chandon Brut Imperial – £80
Baron de Beaupre – £42.50 | £8 by the glass
Pol Roger Brut – £83.50
Veuve Clicquot Brut – £91.25
Louis Roederer Brut Champagne – £96.25 | £50.50 half bottle
Louis Roederer Cristal – £300
Tanners Brut Extra Reserve Champagne – £45.50 | £120 Magnum
Tanners Brut Extra Reserve Rose Champagne – £56.75
Cava & Prosecco
Tanners Cava Brut, Spain – £28
Tanners Prosecco Brut, DOC Treviso, Italy – £35
Galanti Prosecco, Italy – £25
Prosecco Rose ITA, Italy – £29
Vispo Allegro, Italy – £29
Rose Wine
Eagle Creek, White Zinfandel, California – £4.10/£5.75/£8.20/£24.50
Amori Pinot Grigio Blush, Venezie, Italy – £4.10/£5.75/£8.20/£24.50
Pato Torrente Rose, Valle Central Chile – £25.50
Tanners French Rose IGP des Cotes de Gascogne, France – £34
White Wine
Ladera Verde Sauvignon Blanc, Valle Central, Chile – £4.45/£6.20/£8.85/£26.50
Wooloomooloo Chardonnay, Australia – £4.75/£6.65/£9.50/£28.50
Amori Pinot Grigio, Delle Venezie, Italy – £4.45/£6.20/£8.85/£26.50
Kingklip Bay Sauvignon Blanc, Cape Coast – £5.35/£7.50/£10.70/£32
Amanti del Vino Pinot Grigio IGT, Italy – £25.50
Wide River Chenin Blanc, South Africa – £27.50
Pato Torrente Sauvignon Blanc, Chile – £25.50
La Petite Vigne Viognier IGP, d'Oc France – £31.50
Altos Los Ramos Gewurztraminer Reserva Valle, Chile – £31
Tanners Sauvignon, IGP d'Oc, France – £29.85
Kemeu River Village Pinot Gris, New Zealand – £45
Don Cristobal 1492 Chardonnay, Mendoza – £39.50
Tanners Sauvignon Blanc, Marlborough, New Zealand – £45
Tanners White Burgundy, Bourgogne Chardonnay, France – £45
Goldschild Riesling Trocken, Moselland, Saar 2017, Germany – £42
Chablis Les Valery Jean Durup, France – £65
Piesporter Michelsberg – £28
Red Wine
Ladera Verde Merlot, Valle Centra, Chile – £4.10/£5.75/£8.20/£24.50
Wooloomooloo Shiraz, Australia – £4.75/£6.65/£9.50/£28.50
Las Pampas Malbec, Mendoza, Argentina – £5.25/£7.35/£10.50/£31.50
Rioja Vega Tinto, Rioja, Spain – £5.95/£8.35/£11.85/£35.50
Rioja Vega Crianza Rioja, Spain – £38.50
Amanti del Vino Sangiovese, Rubicone IGT, Italy – £23.50
Pato Torrente Merlot, Valle Central Chile – £25.50
Wide River Shiraz, Robertson, South Africa – £31.50
Cotes du Rhone, Vieilles, Vignes, France – £33.50                       
Martinfort Carigan Selection Vielles Vignes, Vin de France – £27.50
Tanners Douro Red, Portugal – £32.50
Tanners Argentinian Malbec, Mendoza Argentina – £37
Tanners Claret, Bordeaux, France – £31
Loron, Pinot Noir, Vin de France – £36.50
Tanners Shiraz, South Eastern Australia – £37
Don Cristobal 1492 Malbec, Mendoza, Argentina – £39.50                     
Tanners Red Burgundy Bourgogne Pinot Noir, France – £57.50 
Bird in Hand Two in the Bush, Shiraz, Australia – £46.50
Dessert Wine
Muscat de St-Jean-de-Minervois France 37.5cl – £26.50
SPECIALLY SELECTED ORGANIC AND VEGAN WINES
White Wine 
Viognier Marsanne. Domaine Saint Paul. Languedoc, France – £36 
Rose Wine
Domaine Saint Paul. Gris Rose. Languedoc, France – £36
Red Wine 
Grenache-Syrah. Domaine Saint Paul. Languedoc, France – £36
Old True Zin. Zinfandel. Puglia, Italy – £ 36
(s) Please note that these dishes carry supplements
(gf) Denotes Gluten Free
(v) Denotes Vegetarian
Some cheeses may contain raw milk.
We cannot guarantee that any items are free of nut/nut oil.
Please let us know if you have an allergy or intolerance to any food.
Due to the wide range of ingredients used in our kitchen, we cannot guarantee against the risk of cross contamination of different allergens.
We have a comprehensive list of all of the dishes/foods and drinks available throughout the hotel which highlights 14 key allergens if present.
This guidance document is readily available from any member of our team upon request.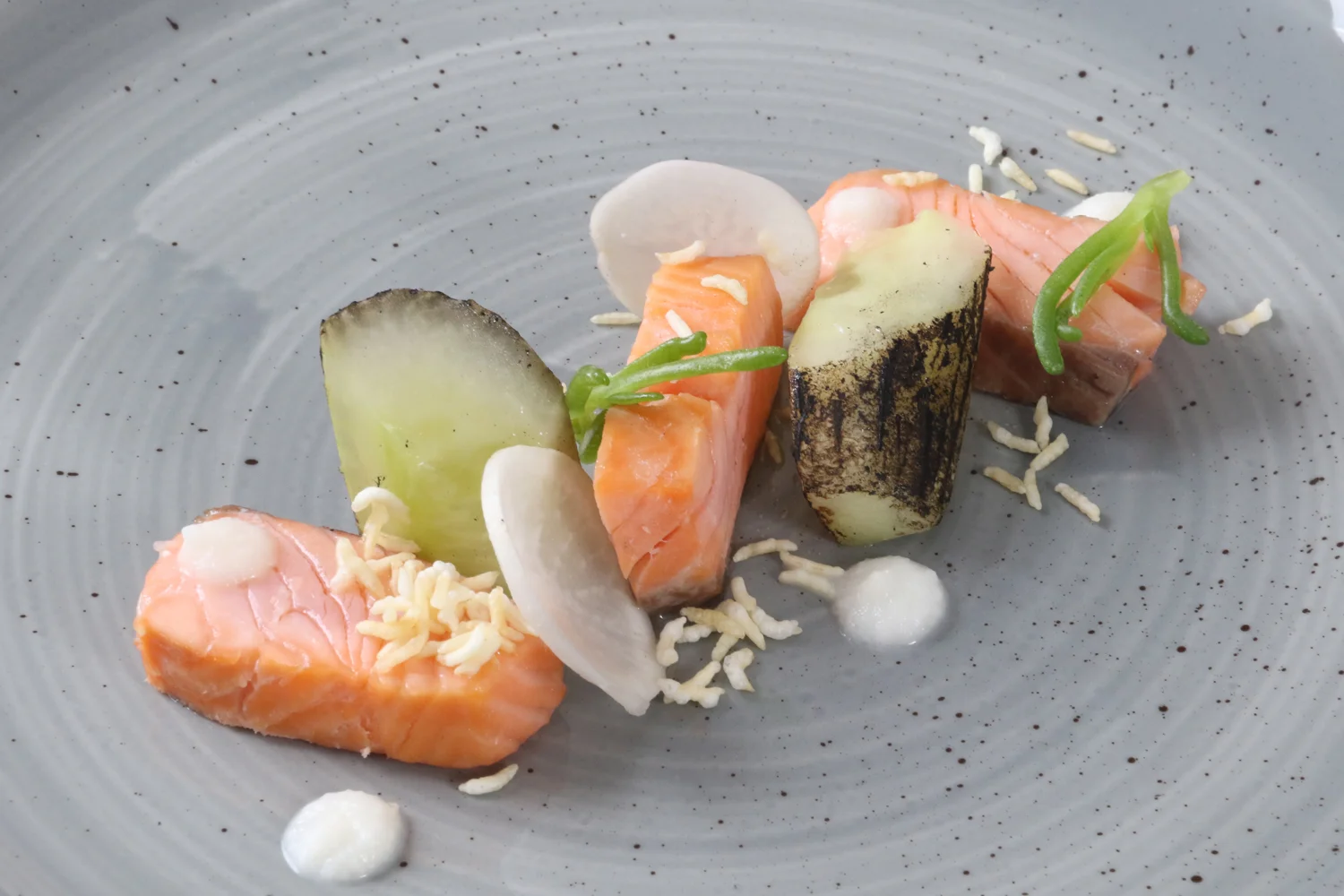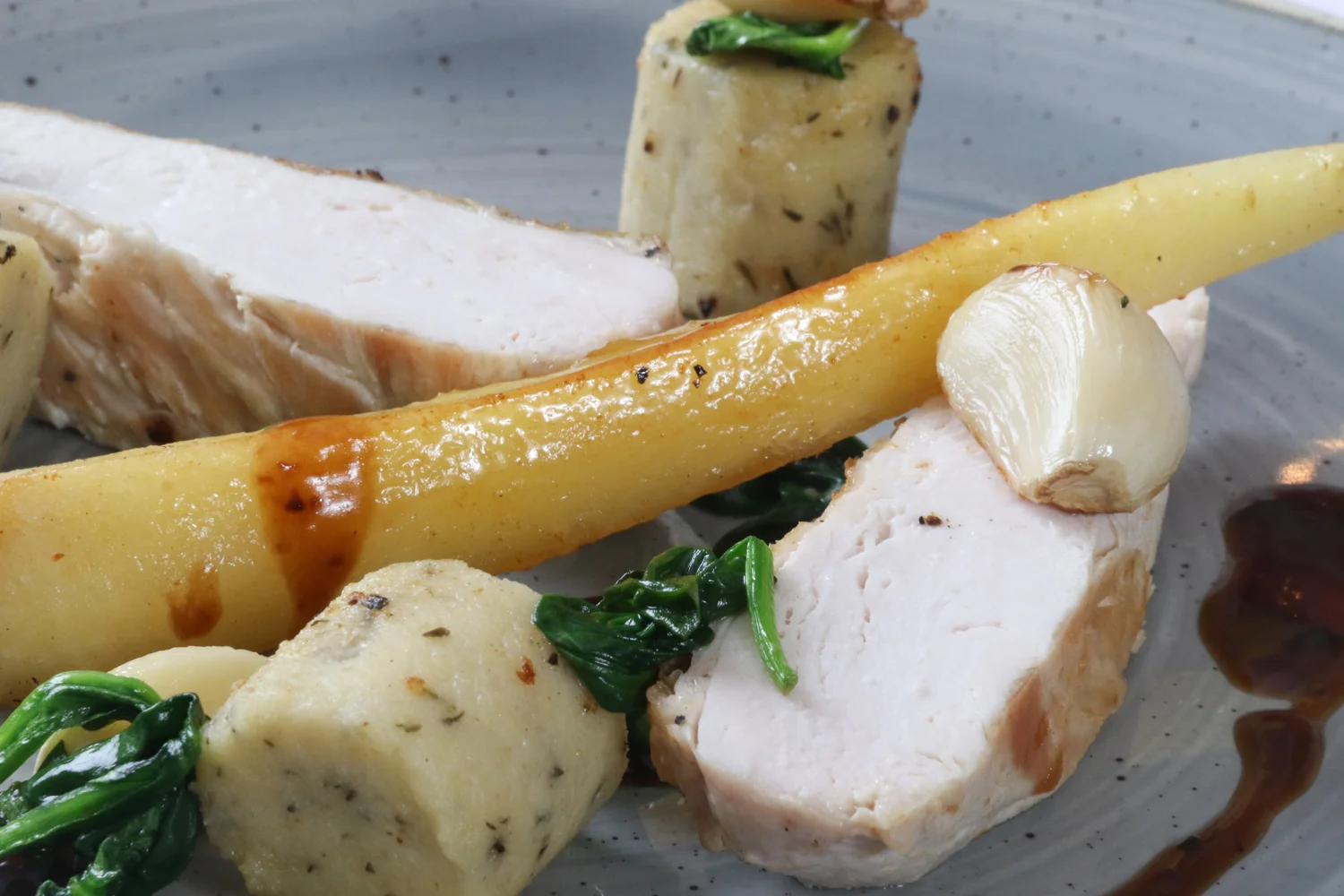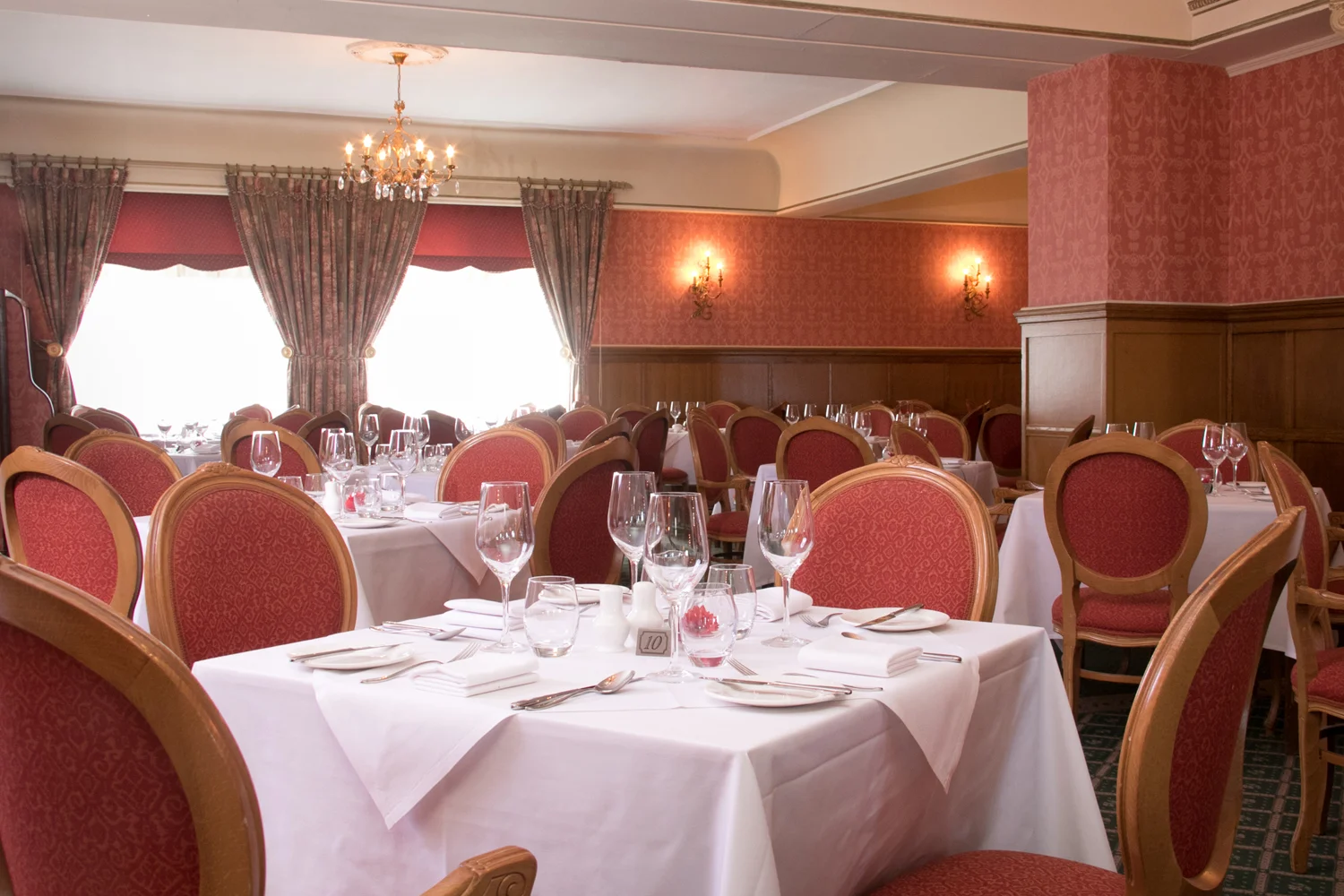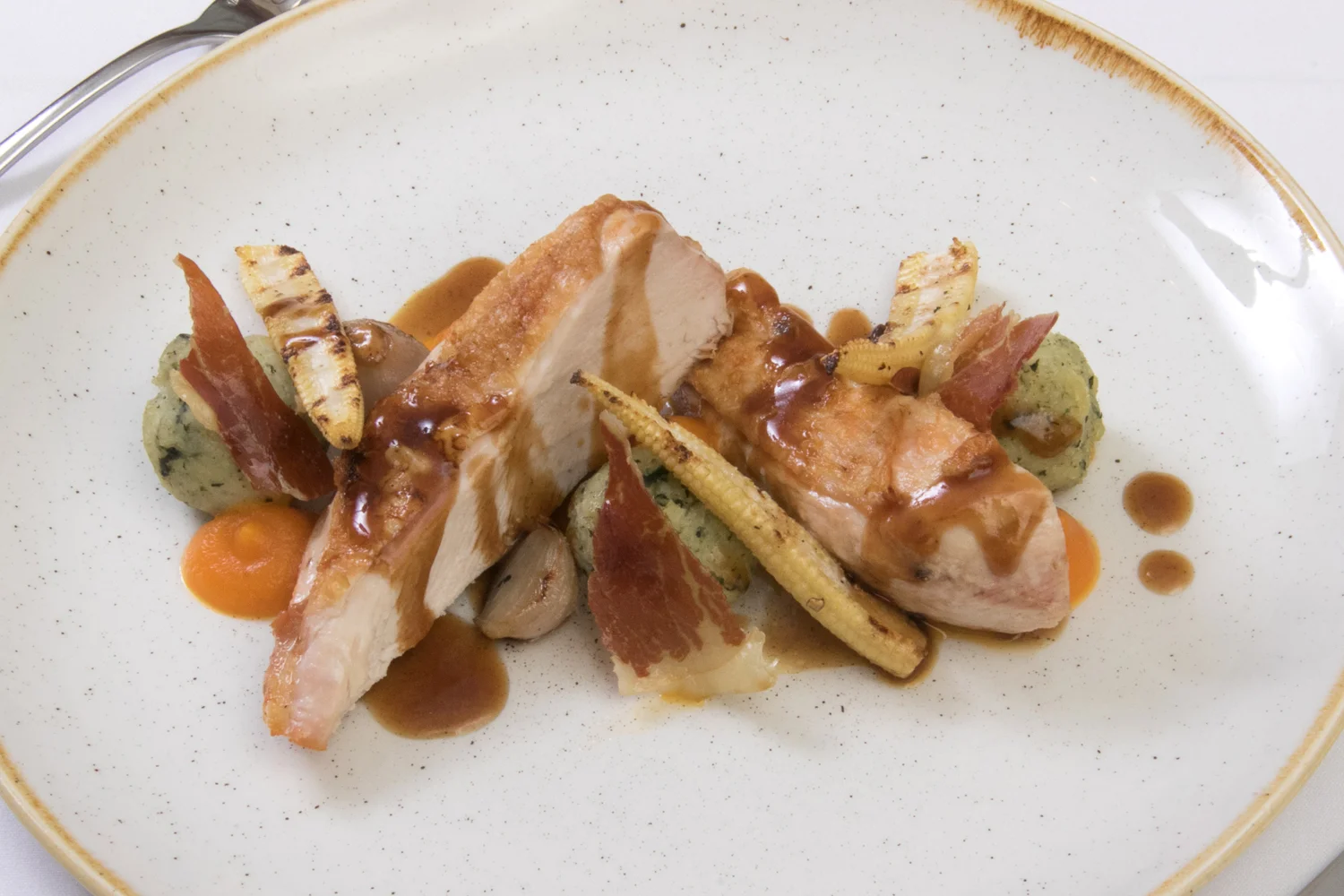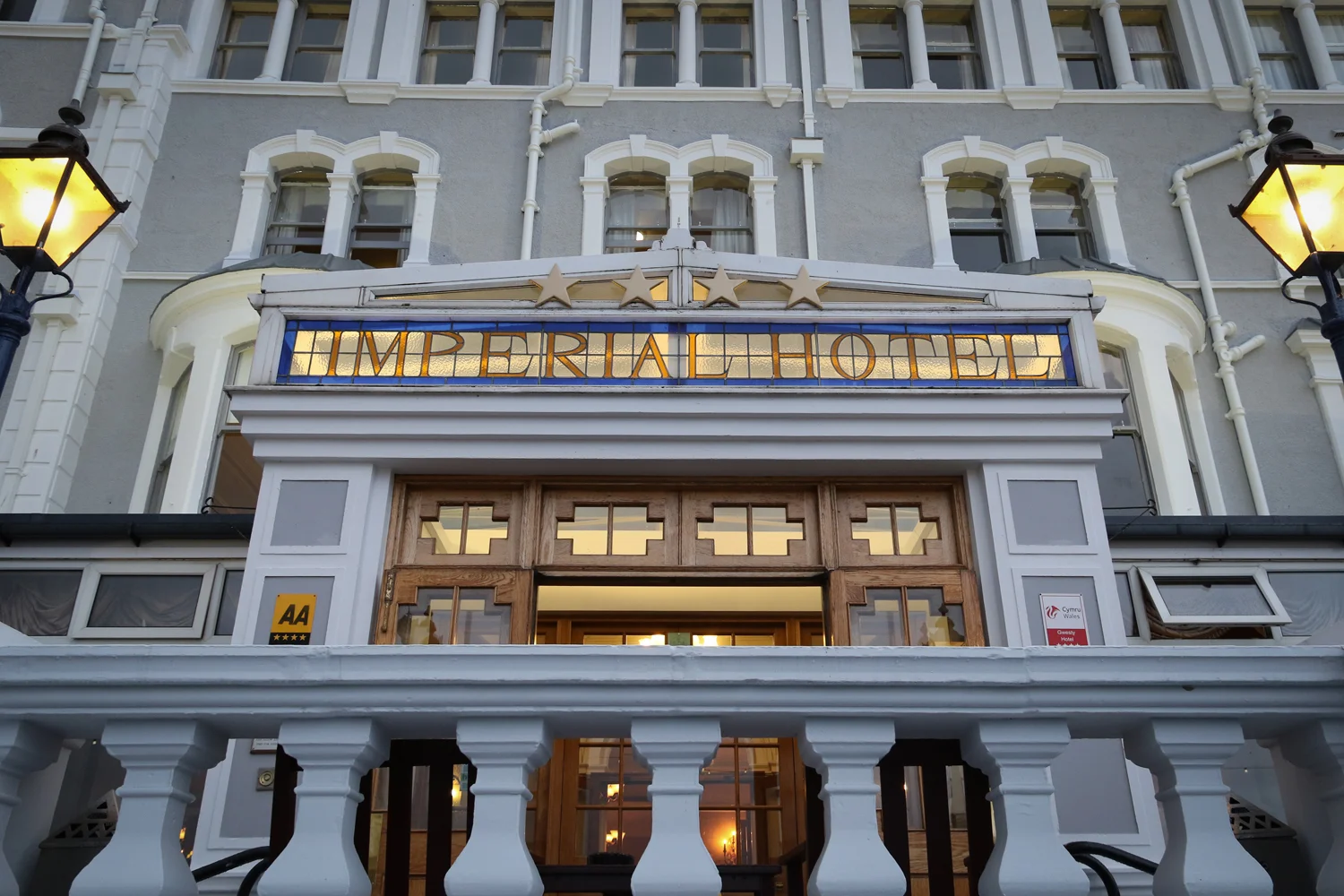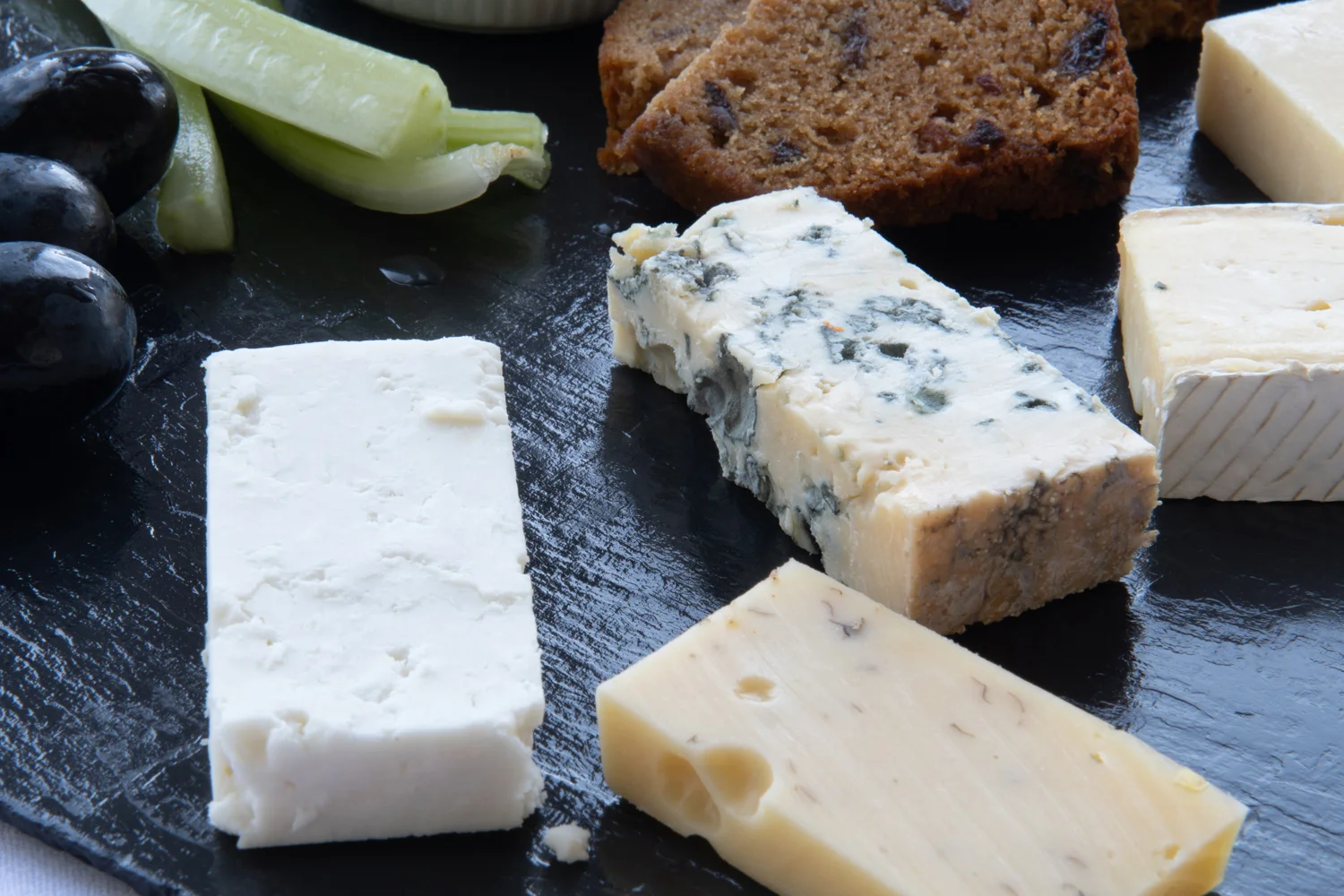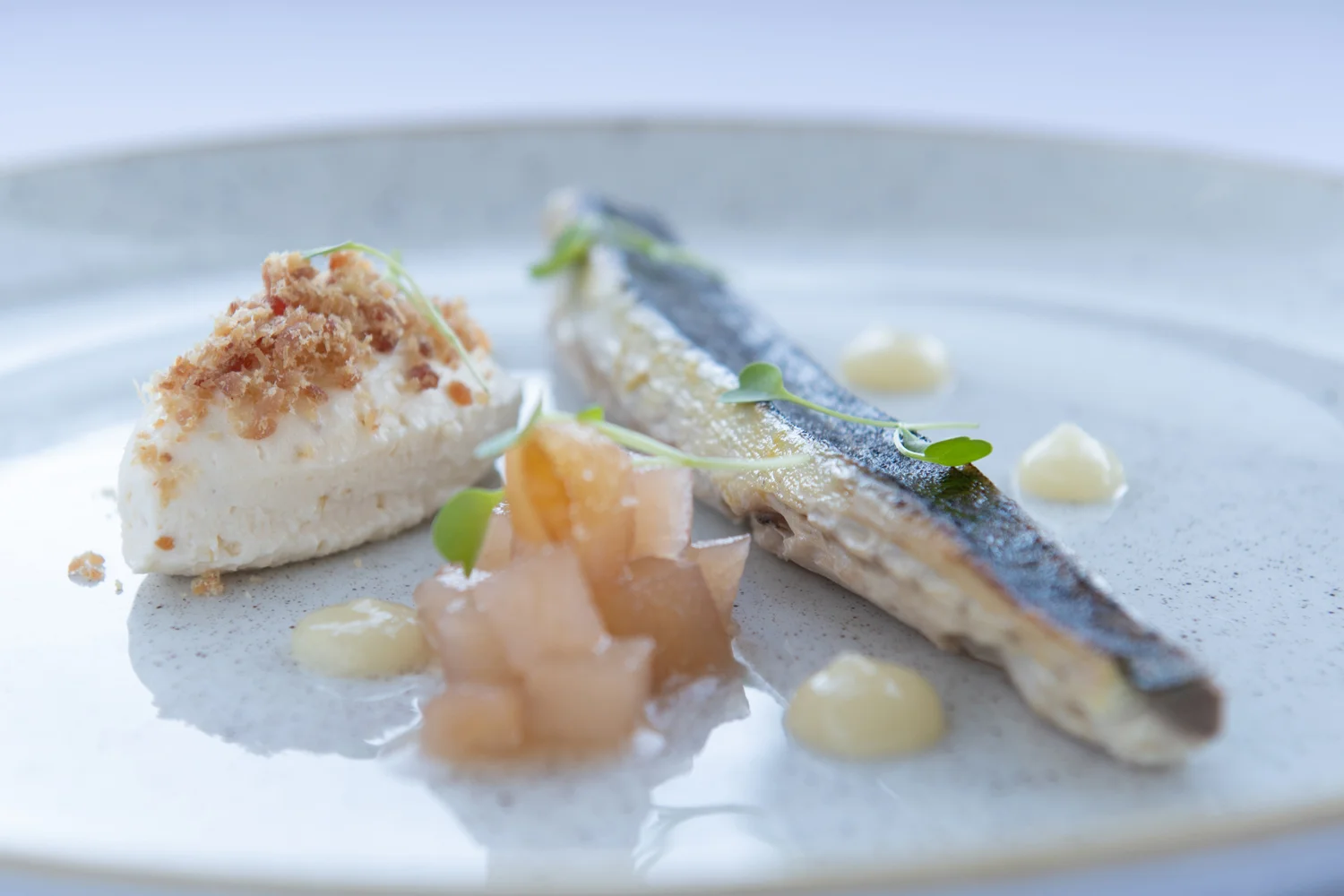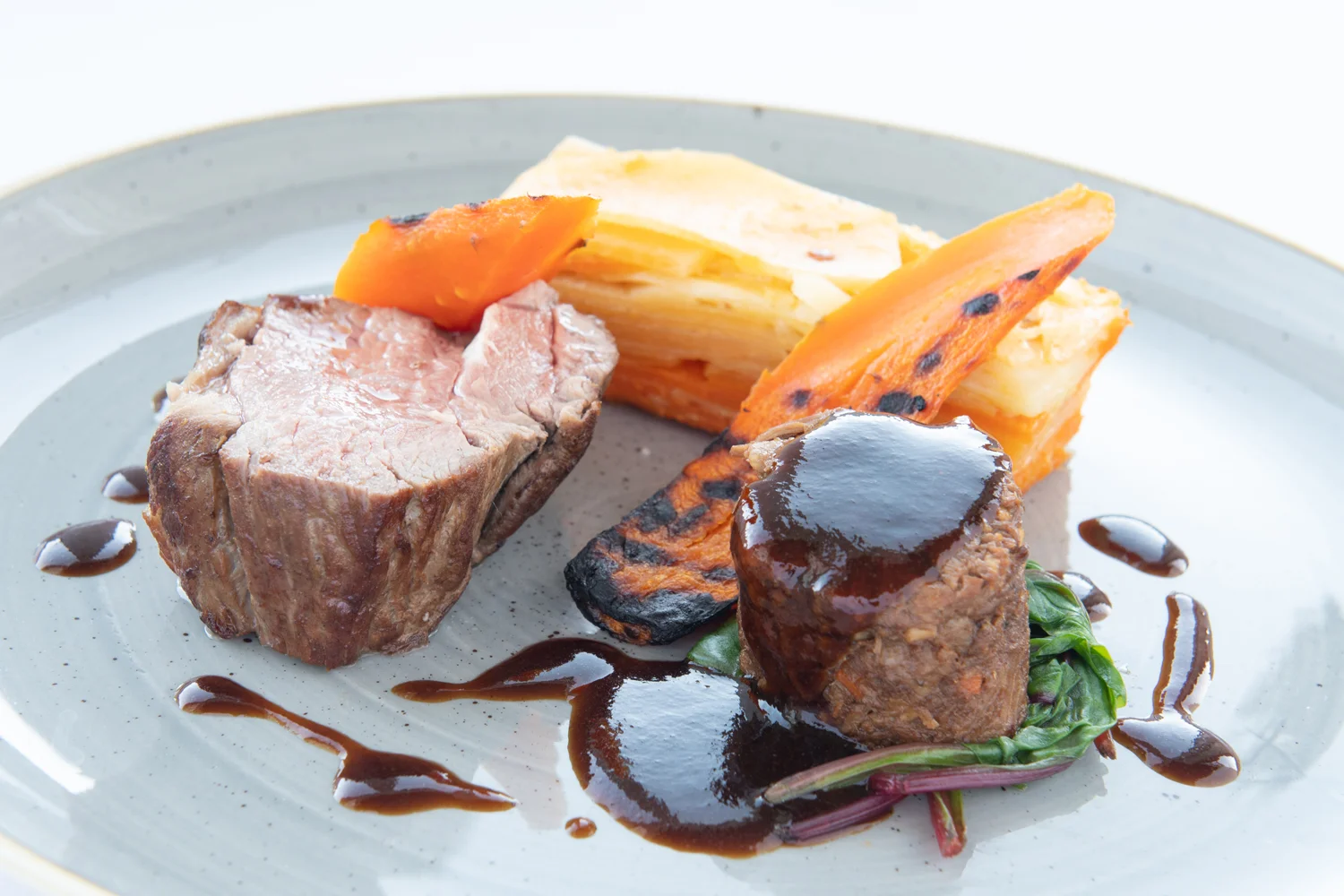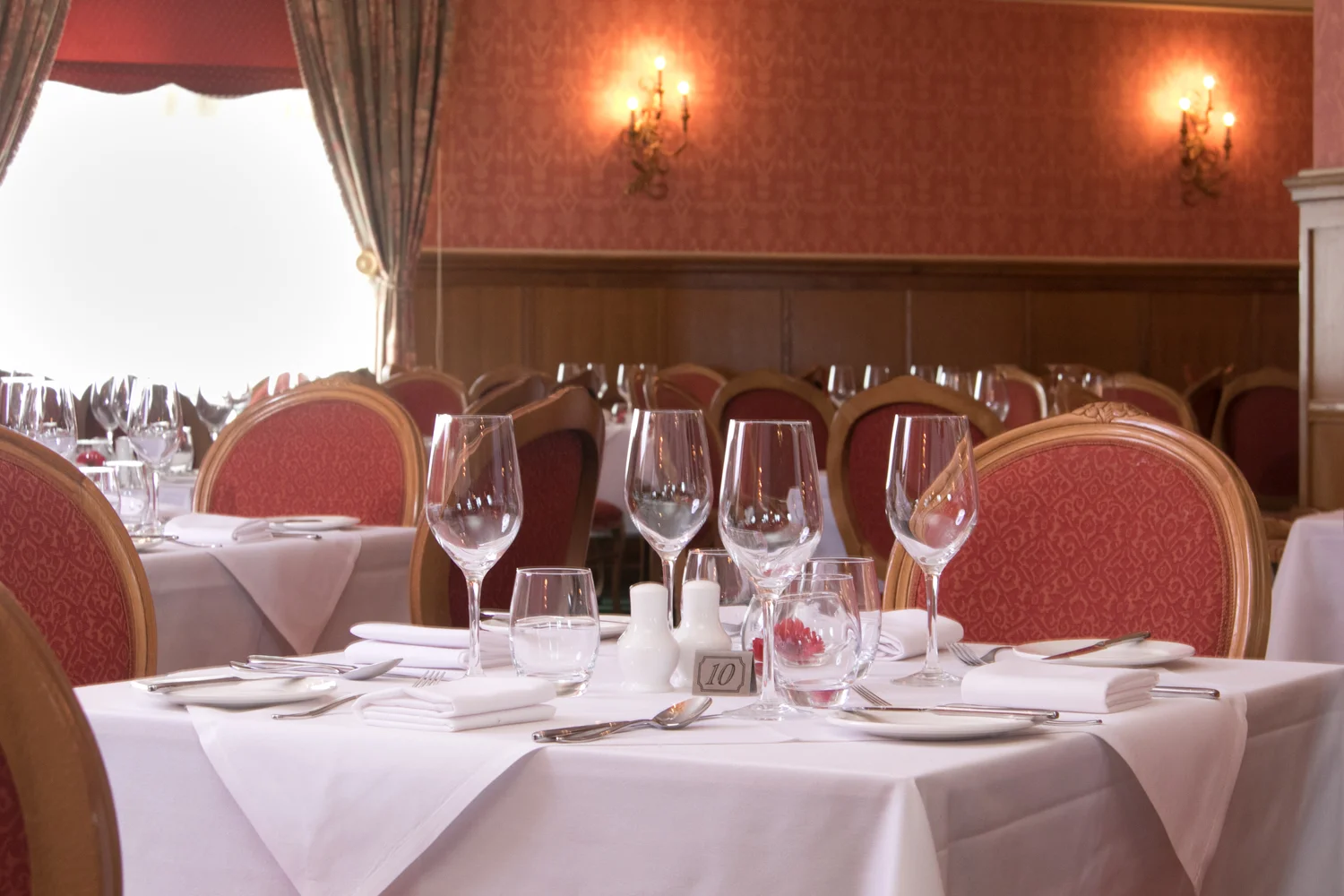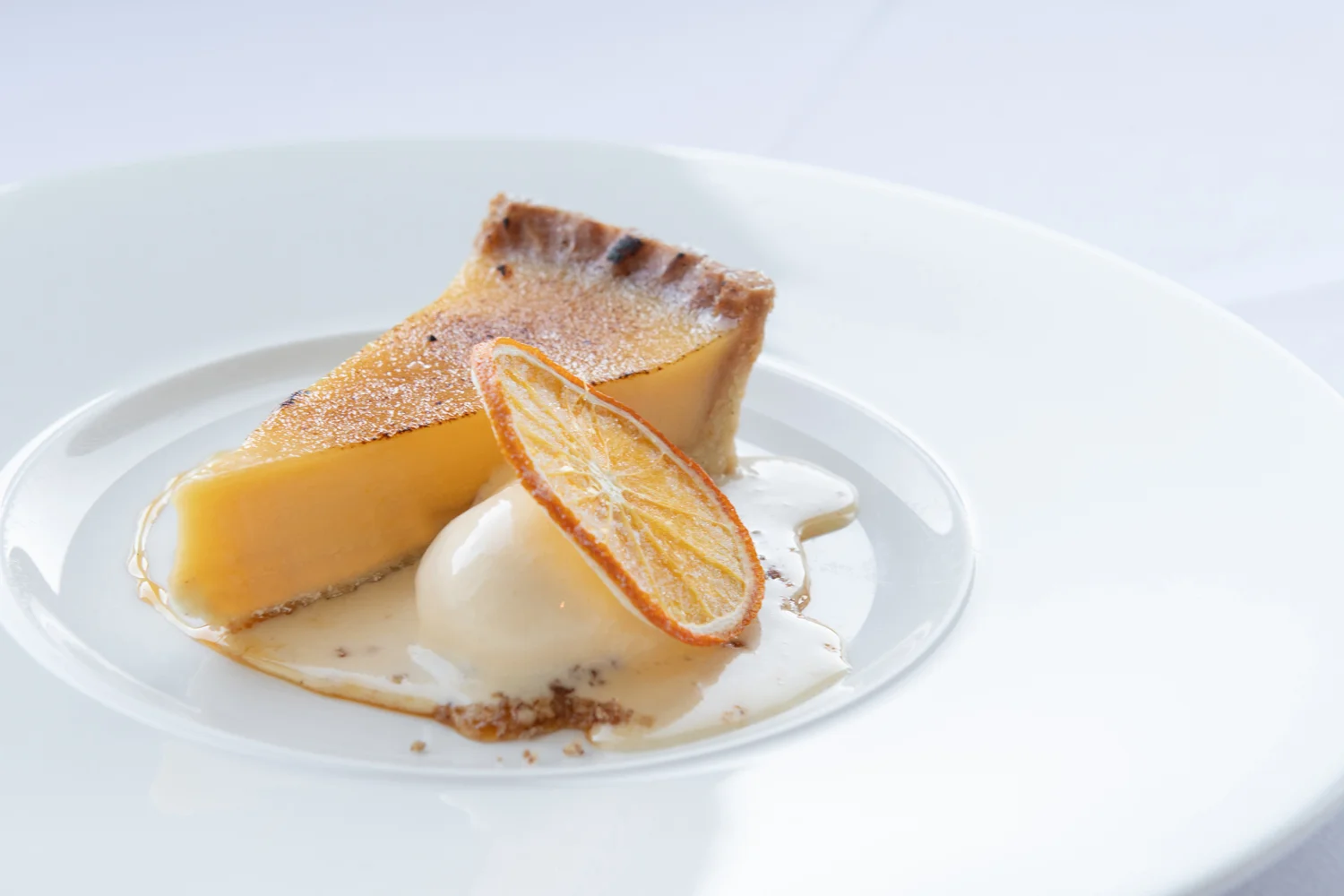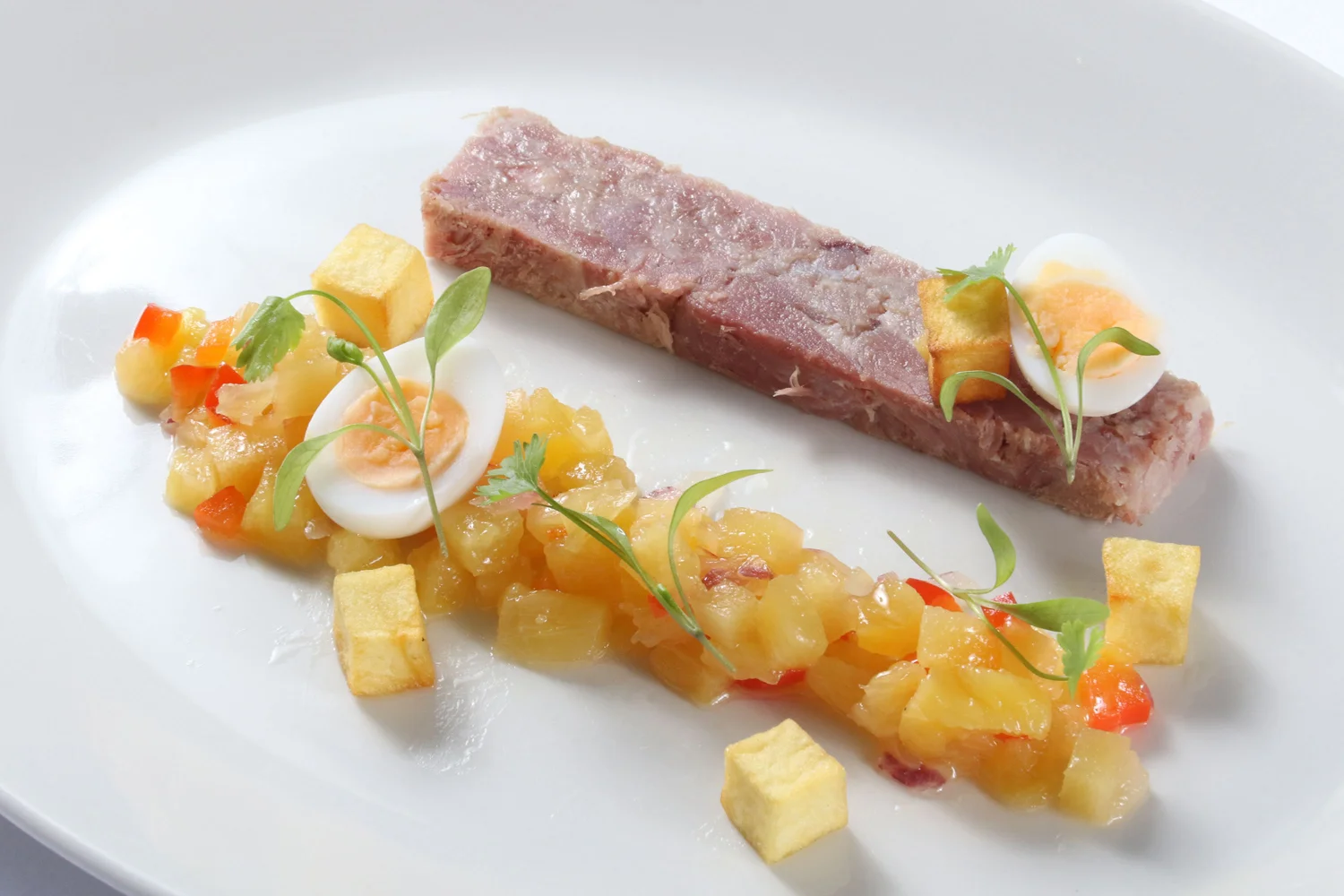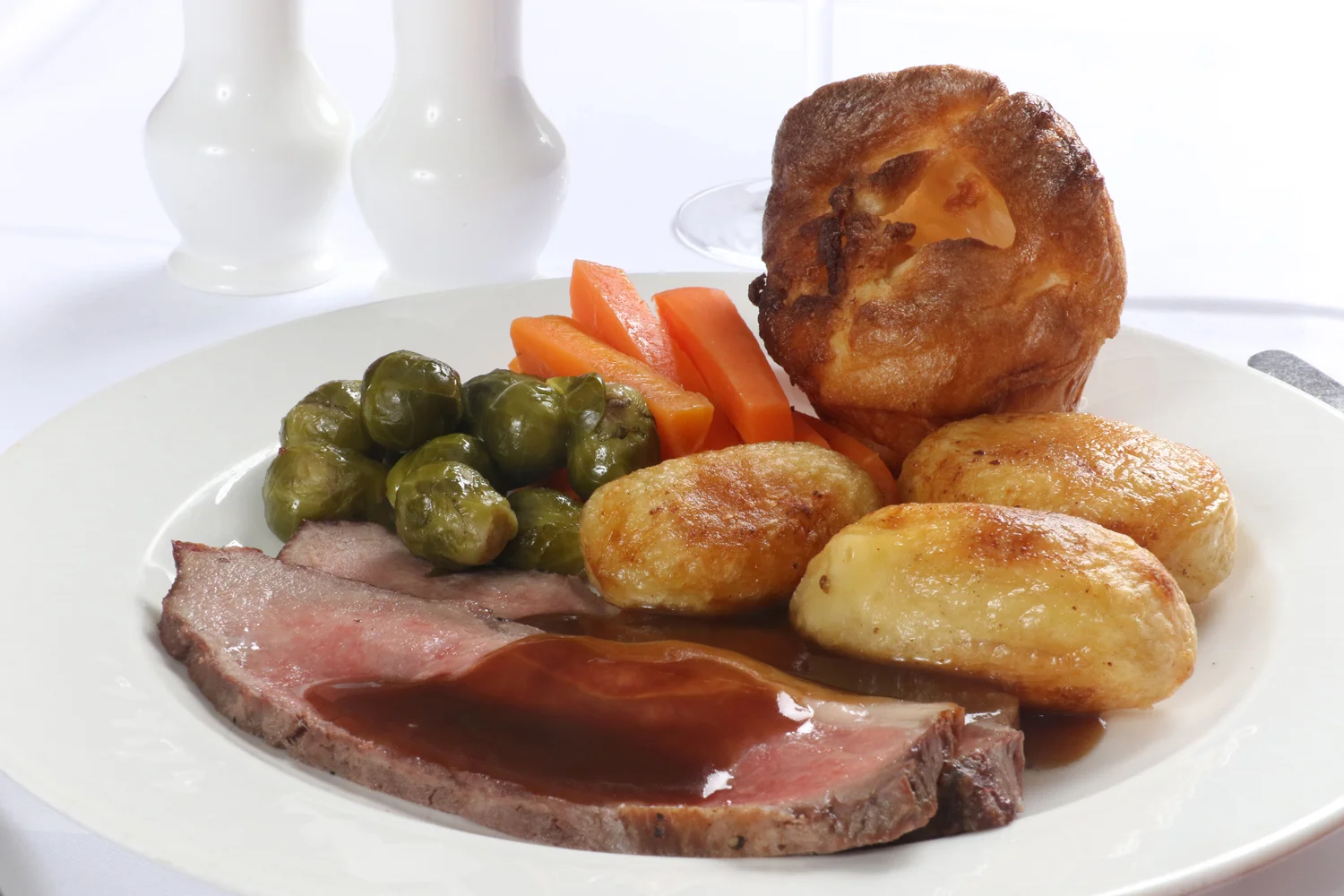 Chantrey's Restaurant (2)
Chantrey's Restaurant Llandudno