Christmas and the New Year is one of the most popular times for couples to get engaged, and to ensure your day is memorable and perfect in every way it's important the planning for the big day starts as soon as possible.  Daunted?  Don't be!  As we'll guide you through the key steps on planning your perfect day:
Budget.  Whether you and your partner are paying or your parents are helping out, you need to know what budget you've got to play with.  We know most of us hate discussing money so get this difficult chat out of the way at the very beginning and then the fun can begin!
The Wedding Style.  Do you want the traditional religious church wedding or a more relaxed and personalised civil ceremony?  Discussing the style of wedding you both want is important. If you opt for a church wedding then you need to contact the vicar as soon as possible to find out what dates are available.If you want a civil this can take place at any venue that is licensed to hold a wedding.  This list is quite extensive and includes registry offices and hotels but also unusual venues for example beaches and zoos.  And while the latter might be very attractive, to think of the practicalities.   Hotels have many advantages over the others as both the service and reception can be held in the same venue, plus having accommodation makes it a lot easier for your guests.   We have three banqueting suites licensed for civil ceremonies catering for 120 guests for a Wedding Breakfast and an Evening Reception; and with 98 bedrooms we're able to put all your guests from near and far up for the night and believe us that is one less headache for them!  We also hold only one wedding a day which means you also have our undivided attention both in the planning and on the day.But before you start looking at venues you need to have an idea on guest numbers and don't pluck a figure out of thin air as you'll be surprised how many couples totally under estimate the number they will have!  Draw up your guest list as it is essential for both your budget and venue choice.
Keep the Date.  Once you've set the date make sure you inform your immediate Wedding Team – this includes immediate family, Best Man and Bridesmaids. Not everyone on your guest list though as they don't need to be informed until they receive the 'Save the Date' or invite.
Photographer.  The best photographers get booked up very early so if you have a photographer you want then book them straight away.  If you don't, ask friends or the venue who they'd recommend and meet up with them to go through their wedding portfolio – this is also a great time to talk them through the style of images you do and don't want and importantly shows whether you are going to get on with them – something that is crucial when they'll be shadowing you for most of the day.
The Dress.  You might well have a style of dress in mind but if you haven't then it's time to stock up on some Brides magazines as well as do a spot of internet searching.   Take examples of any styles you have in mind when you go shopping so you can discuss them with the shop assistants, but also listen to their advice as they are specialists in their field, and trying on a different style recommended by them won't harm you but could surprise you…. plus it's all part of the fun! Shoes are also an important part of the dress buying process so it pays to look for these at the same time or at least know what heel height you will be wearing on the day when trying on dresses. If you want to know what the latest trends for brides, bridesmaids and mothers of the bride are then our article following a recent Wedding Show is worth a read.
Entertainment.  Musicians and DJs also get booked up fairly quickly so decide on what entertainment you want, check with the venue if there are any restrictions and then get it booked.  Don't worry about the first dance and the play list at this stage as these are finer details which can be discussed nearer the time.
Flowers.  Ideally your need to book your chosen florist about 6 months in advance.  Discuss your bridal bouquet and flower arrangements when you know if you've a set colour scheme alongside the venue's décor.
Gifts. Even if you already own your own home, your family and guests will want some guidance on gifts so it is still important to have a gift list whether it's one held in a shop, by you or online.  And do make sure the gifts range in prices. Some couples now prefer to ask for the money, which many do by having a polite poem or rhyme in their invites.
Invites should ideally be sent out about 5 to 6 months in advance and make sure they clearly say RSVP on them.  Even then you'll be surprised how many people don't reply so be prepared to chase or ask one of your bridesmaids to take over this nagging role!
Transport.  There are some stunning Wedding Cars for hire from vintage open tops and limos to modern luxury brands and we recommend these are booked about 6 months in advance – or as soon as you have decided.
Wedding Cake.   Don't feel you have to be led by tradition as some people don't like fruit cake so there is nothing wrong with opting for a decadent chocolate cake or something similar instead, but you need to decide on what you want and how you want it to be decorated about 4 months in advance.
Honeymoon.  DON'T get carried away and book your honeymoon including flights in your newly married name as you will be travelling on your current passport so the two surnames won't match up which means you won't be going anywhere!    Also don't forget to check if you need any vaccines or visas.
And finally enjoy the day and remember "something old, something new, something borrowed, something blue and a silver sixpence in her shoe".
If you are in the process of planning your wedding then why not come along to The Imperial Hotel's Wedding Fayre. The event will have everything you need for organising your perfect day – the best in beautiful wedding dresses, menswear, florists, cakes, cars, evening entertainment and photobooths, table and venue decorations and much more.  Entry is FREE with a complimentary beverage on arrival and a goody bag to take home.
Summary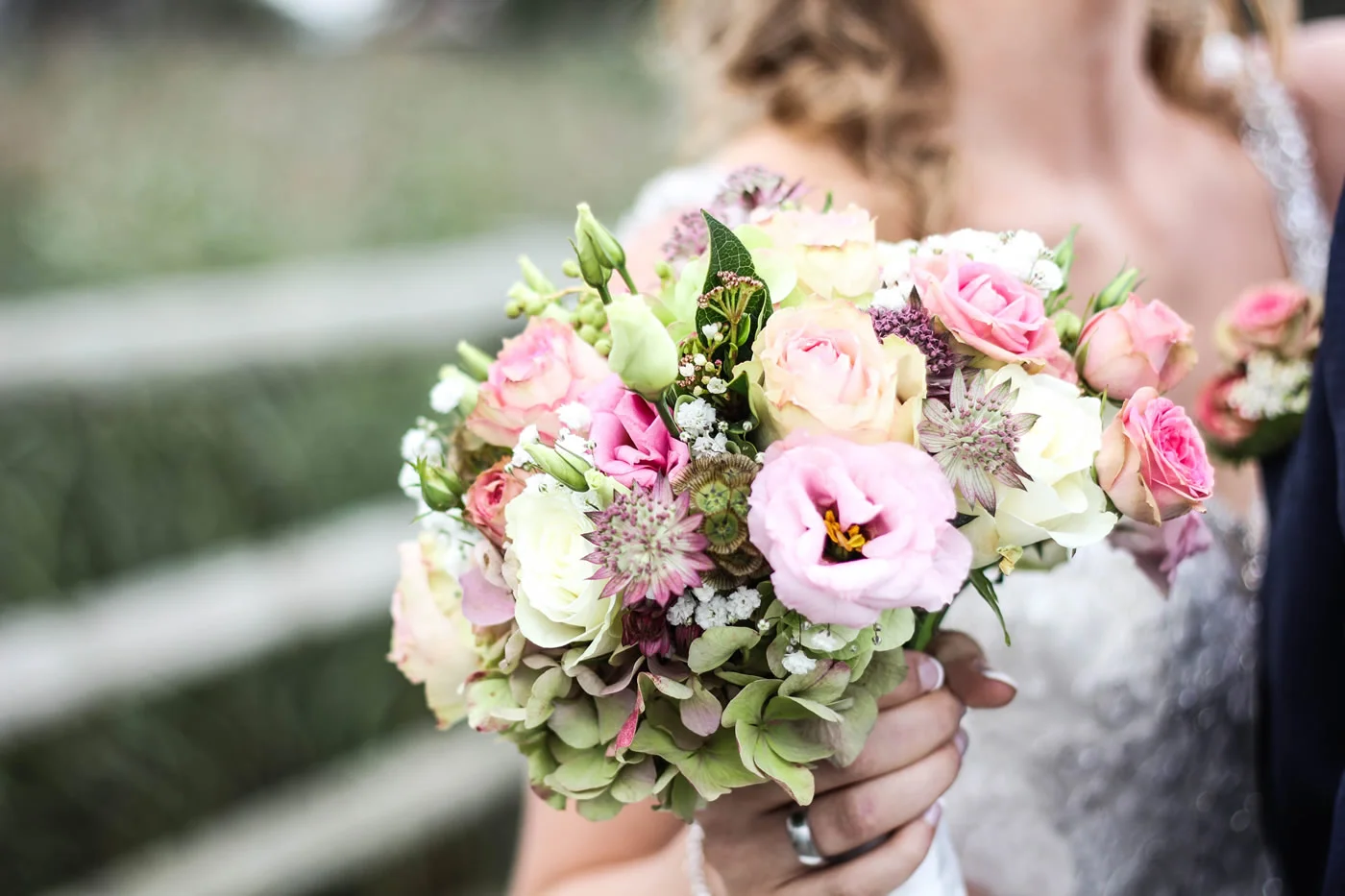 Article Name
Let us guide you through the key steps on planning your Wedding
Description
Planning for the big day starts as soon as possible. Daunted? Don't be! As we'll guide you through the key steps on planning your perfect day
Author
Publisher Name
Publisher Logo