North Wales is a treasure trove of famous, historic and even modern gardens which bring something new to see every season.
Some represent more than 500 years of history bearing influences from Japan, New Zealand and Chile, as well as gardens containing plants that are rarely seen anywhere else in the UK.
Bodnant Garden
Nestling in the foothills of Snowdonia is the world-famous Bodnant Garden, one of the most beautiful gardens in the UK.
Set in 80 acres, Bodnant is noted for its botanical collections from all over the world, including Britain's earliest magnolias which were introduced from China in the late 1800s, the Blue Poppy of the Himalayas, the Fire Bush of the Andes and unique rhododendron hybrids. It is also famed for its 55 metre Laburnum Arch.
Bodnant Garden is a garden to be enjoyed all year round and is only a 14 minute drive from The Imperial Hotel.
Other North Wales Gardens to visit:
Plas Cadnant Hidden Garden

Plas Cadnant Hidden Garden is situated at the side of the Menai Strait on Anglesey. There are three gardens to discover including an unusual walled garden with curving walls and pool, a secret valley garden with three waterfalls and river, and an upper woodland garden with stone outcrops and the remains of a 19th Century folly. Plas Cadnant is just over 30 minutes drive away.
Plas yn Rhiw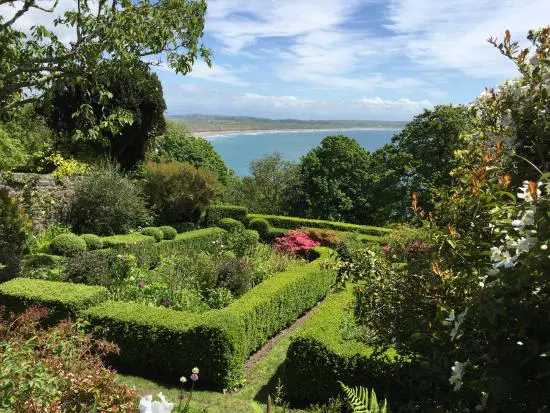 Plas yn Rhiw on the Lleyn Peninsula is a rescued 16th Century manor house with a beautiful ornamental Garden with many flowering trees and shrubs, alongside beds framed by boxed hedges and grass paths. You can also enjoy wonderful views from the grounds across Cardigan Bay. Plas yn Rhiw is about an hour and half's drive.
Portmeirion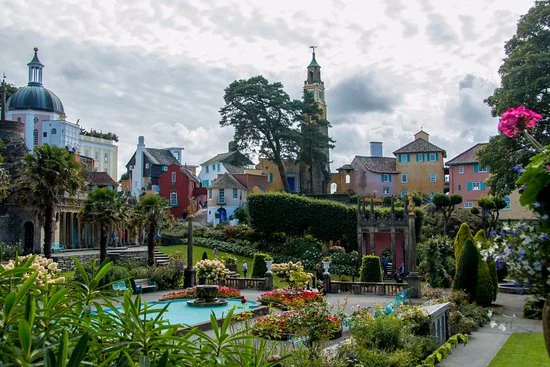 Portmeirion is the famous Italian style village with a subtropical forest known as The Gwyllt (Wildwood in Welsh). This location is hidden lakes, temples and breathtaking views; an exotic Japanese Garden with pagoda and lily-covered lake. It's just over an hour's drive.
Plas Brondanw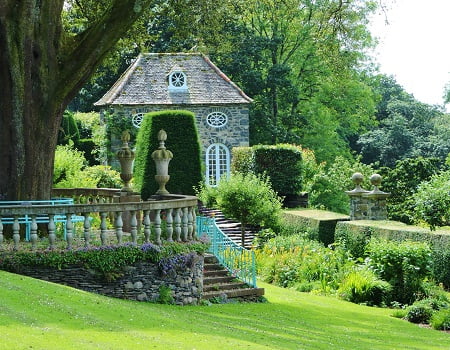 Plas Brondanw is a famous garden created by St Clough Williams-Ellis. It lies within the Snowdonia National Park between Snowdon and the sea. While not as famous as his village of Portmeirion, it is considered by many to be his best creation, which again was inspired by the gardens of Italy with stone walls, topiary and avenues of trees. Plas Brondanw is just over an hour's drive.
Plas Tan y Bwlch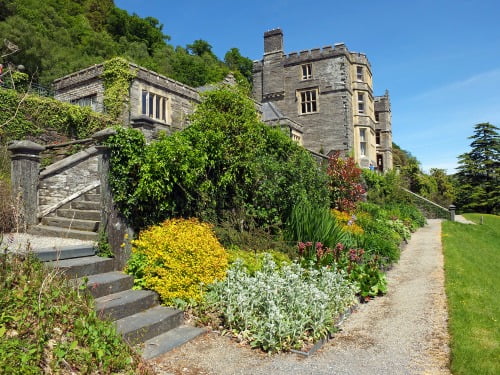 Plas Tan y Bwlch is 13 acres of Victorian Woodland and formal Garden overlooking the valley of the River Dwyryd in the heart of Snowdonia National Park. It offers carefully tended gardens, well-engineered steps and paths to view the native and exotic plants. It is less than an hour's drive from The Imperial Hotel.