Welsh Mountain Zoo
Up high in the Colwyn Bay hills is the Welsh Mountain Zoo, the National Zoo of Wales, and its location on the old Flagstaff Gardens makes it one of the most beautiful zoos in the world.
As part of its wildlife conservation, the Welsh Mountain Zoo is currently involved in co-ordinated breeding programmes, conservation programmes or habitat management programmes for Przewalski's wild horse, chimpanzee, snow leopard, Sumatran tiger, Californian sea lion, Humboldt penguin and the red panda. So don't expect to see a whole host of usual zoo animals as the ones you will see have been selected specifically, and having spent a wonderful afternoon there we still highly recommend it to our guests.
Here's a round up of what the zoo offers:
Our first port of call was to see the Andean Condor which manages to combine both the majestic and menacing which spectacular results!   It's the largest flying bird in the world with a 3 metre wingspan and normally lives in the desert, grassland and shrubland of the Andes, Ecuador, Peru, Bolivia, Paraguay and Argentina.
The Red-Faced Black Spider Monkey was very bashful to start with but soon decided that it we were going to stare at him then he would do exactly the same back! This cheeky little monkey is usually found in the rainforests of South America.
The Lar Gibbon enjoyed entertaining the spectators with an aerobatics display from the ropes while his mate was very content to laze around in the sun.  The Gibbon is now classed as an endangered species and is another native of the tropical rainforests but this time in Southern Southeast Asia.
The Meerkats, which are part of the mongoose family and live in the deserts and grasslands of Africa, were next on our list and we were delighted to see a number of very cute pups.
Enter the Reptile House and you'll see the North American Snapping Turtle and the Yellow belly terrapin which comes from the Florida to Virginia area of the States; the Leopard Tortoise from Southern and South West Africa; a Bearded Dragon from Australia; South East Asia Box Turtle; slippery Burmese Pythons and Mississippi Alligators.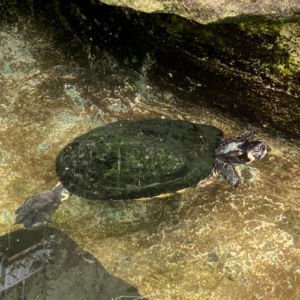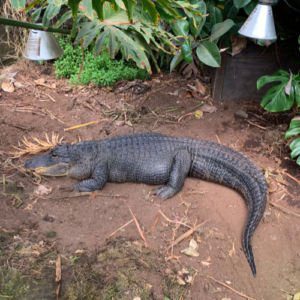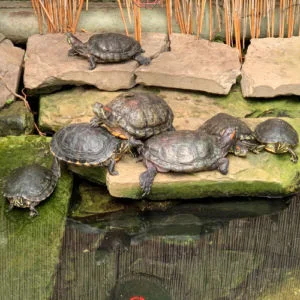 Next up was the magnificent Snow Leopards which come from the Himalayas and the rocky mountains of central Asia.  Best suited for colder climates they have hairy pads on the sole of their feet to protect them from sharp rocks and the cold, and a long bushy tail which is used for balance as well as acting as a scarf when it's wrapped around the face for extra warmth.  Classed as vulnerable, the zoo has had success in breeding Snow Leopards.
The Humboldt Penguin's put on a great display as they darted above and below water which you can view  through the glass sides of the pool.  Make sure you're there for the Penguin Parade which is at 12pm and 3pm from April to October or if you want a special treat you can take part in a 20 minute encounter to meet and feed the penguins.  This is also available for meerkats, sea lions, primates and snow leopards and is done in conjunction with a zoo keeper.
We then moved on to see the California sealion to find one basking in the sunshine on a rock and the other being very vocal which was probably because it was getting near to feeding and training time!  This takes place at 12.25pm and 3.25pm April to October or 12pm and 3pm from November to March and they each eat a staggering £4,000 of food a year.
Next was the Chimpanzee enclosure.  These are now classed as an endangered species and with humans sharing almost 99% of their DNA they are our closest living animal relative.  There are usually 4 daily Chimp Encounter presentations from April to October which are at 11.30am, 1pm, 2.30pm and 4pm and two at 1pm and 2.30pm from November to March.
There are also Emus from Australia; Bactrian Camels which have two humps not one; Chilean Flamingo; Darwin's Rhea from Southern South America; Macaws from the tropical rainforests of South America; Fallow Deer from Europe and Turkey; Lemurs from Madagascar and the Przewalski's wild horse, a rare and endangered horse which has recently been reintroduced in Mongolia and China: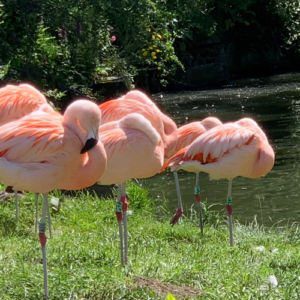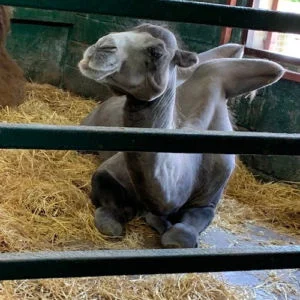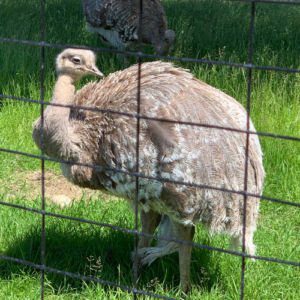 Sadly though, the Sumatran tiger, European brown bear and the Red Panda proved to be both camera and visitor shy during our visit.
There's a superb Adventure Playground, a Multi-media centre which provides not only information but also games to enhance the children's, and sometimes the adult's learning experience, plenty of places to enjoy a picnic and a Children's Farm where you can see rabbits, guinea pigs, hens and a strutting cockerel.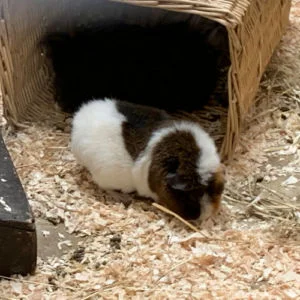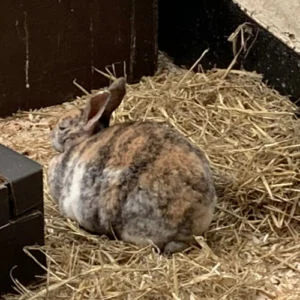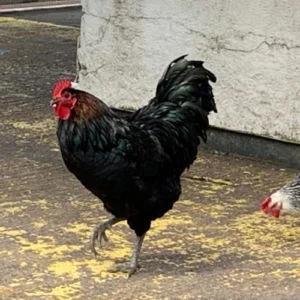 There's also a Woodland Walk and a Nature Trail which have their own native species and habitats including grey herons, grass snakes, badgers and beetles, and a superb botanical collection of both hardy and tropical plants as well as the most amazing views out to the Irish Sea and over to Llandudno.
The Welsh Mountain Zoo offers a great visitor experience, and we recommend you study the map you're given on arrival to get your bearings even though the signage around the zoo is superb, and secondly due to the hilly nature of the site you will be walking up and down some steep paths so sensible shoes is a must!
The Welsh Mountain Zoo is open every day except Christmas Day from 9.30am with closing times varying during the year.  A family ticket (2 adults & 2 children or 1 adult & 3 children) is £41.13 online and children under the age of three are free. Tickets must be booked in advance (by midnight the day before you plan to visit) and cannot be purchased at the gate.
Spend a perfect day at the Welsh Mountain Zoo in the company of rare and endangered animals from around the world including tigers, monkeys and ostriches. See the golden eagles, otters, the penguin parade, sea lion shows and the chimp encounter.
Just over 6 miles away from the hotel, so only a quick 13 minute drive.
Anglesey Sea Zoo
Anglesey Sea Zoo is a unique aquarium with over 40 tanks displaying the best of British marine wildlife! Don't expect to see large sharks, tropical fish or sea turtles – instead you'll find fascinating creatures from around the coasts of the UK, such as octopus, lobsters, seahorses, conger eels and small British catsharks. You'll also learn about British marine habitats and the research and conservation work which is helping to save them.
Anglesey Sea Zoo is 29.5 miles away from the hotel which is only a 40 minute drive.
Pili Palas
Pili Palas is a magical experience for all the family. Enter the live tropical butterfly zone, meet snakes and lizards in the animal sessions, visit the bug zone to see hissing cockroaches, locusts, giant snails or the tropical lair for tarantulas and scorpions. There's also lots of animals to meet including cheeky meerkats, donkeys, goats, pigs, sheeps, rabbits, guinea pigs and alpacas. And there's also an adventure playground with a zip wire and an exciting play barn.
Pili Palas is 25 miles away from the hotel so only a 31 minute drive.
Summary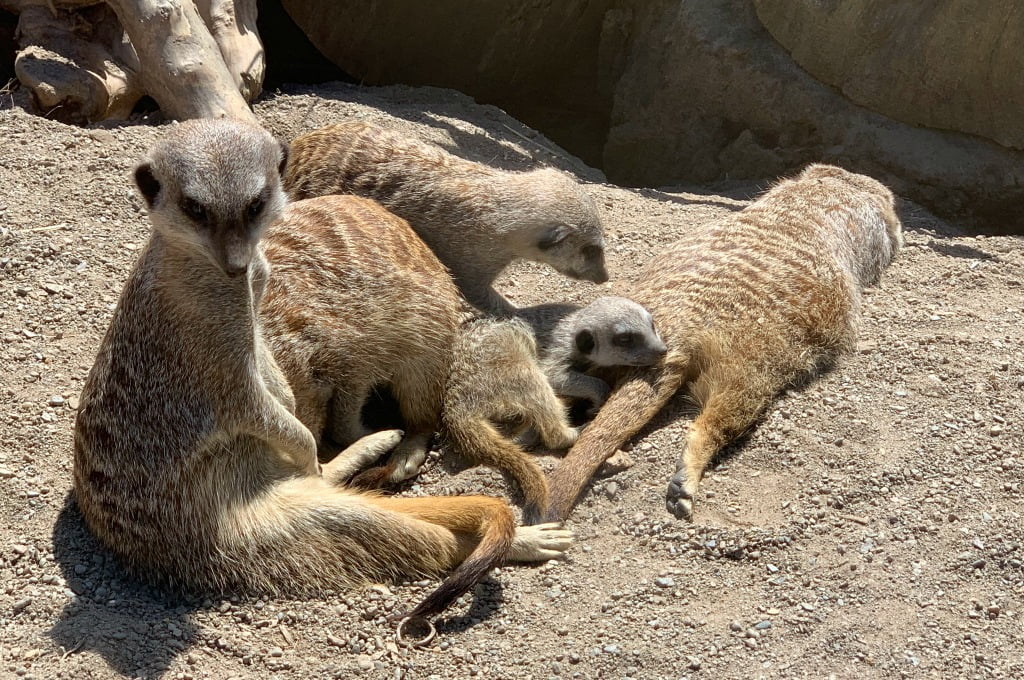 Article Name
Visit The Welsh Mountain Zoo
Description
Up high in the Colwyn Bay hills is the Welsh Mountain Zoo, the National Zoo of Wales, and its location on the old Flagstaff Gardens makes it one of the most beautiful zoos in the world.