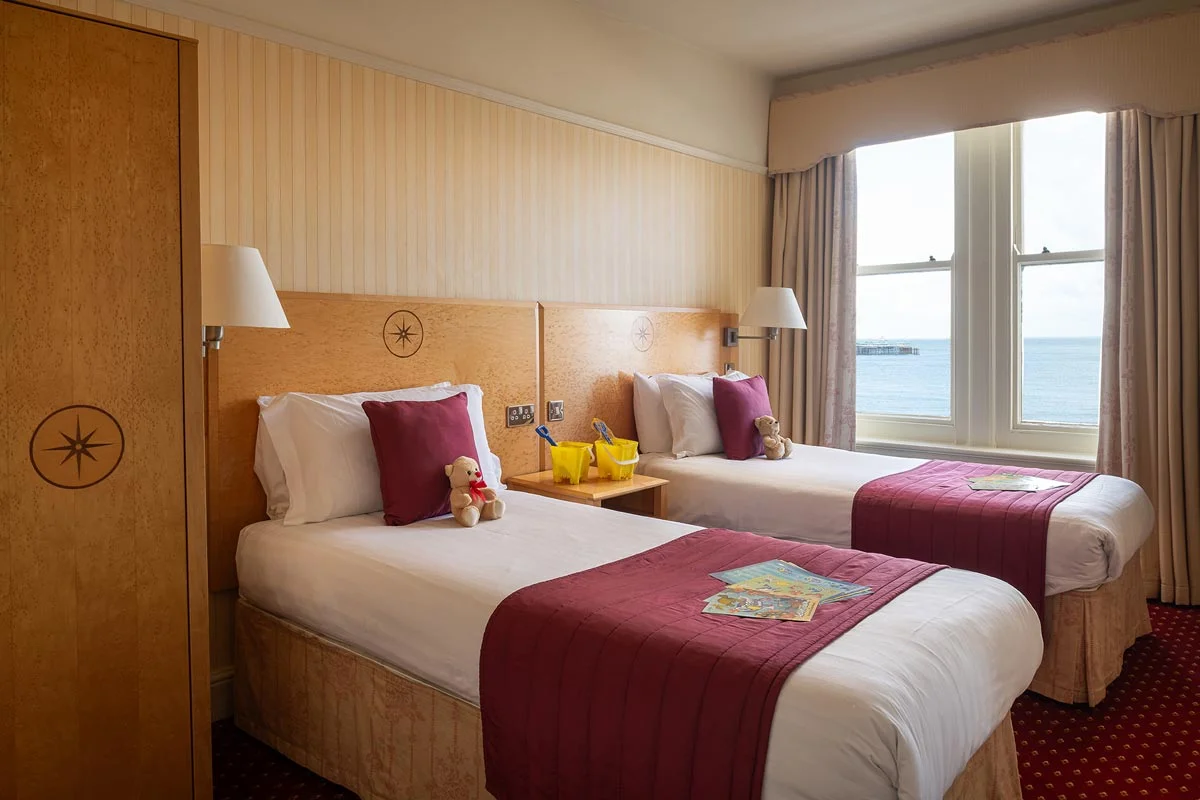 Two of the Family Suites are front facing with fantastic sea views and all four have two bedrooms and a bathroom, which are perfect for families with up to two children up to the age of 15 years that are looking for more space.
The Family Rooms are modern spacious bedrooms with a double and single bed and large bathroom and are suitable for children aged up to 15 years.
Some family rooms are slightly larger and can accommodate two children but these are subject to availability so please contact Reception on 01492 877466 to book.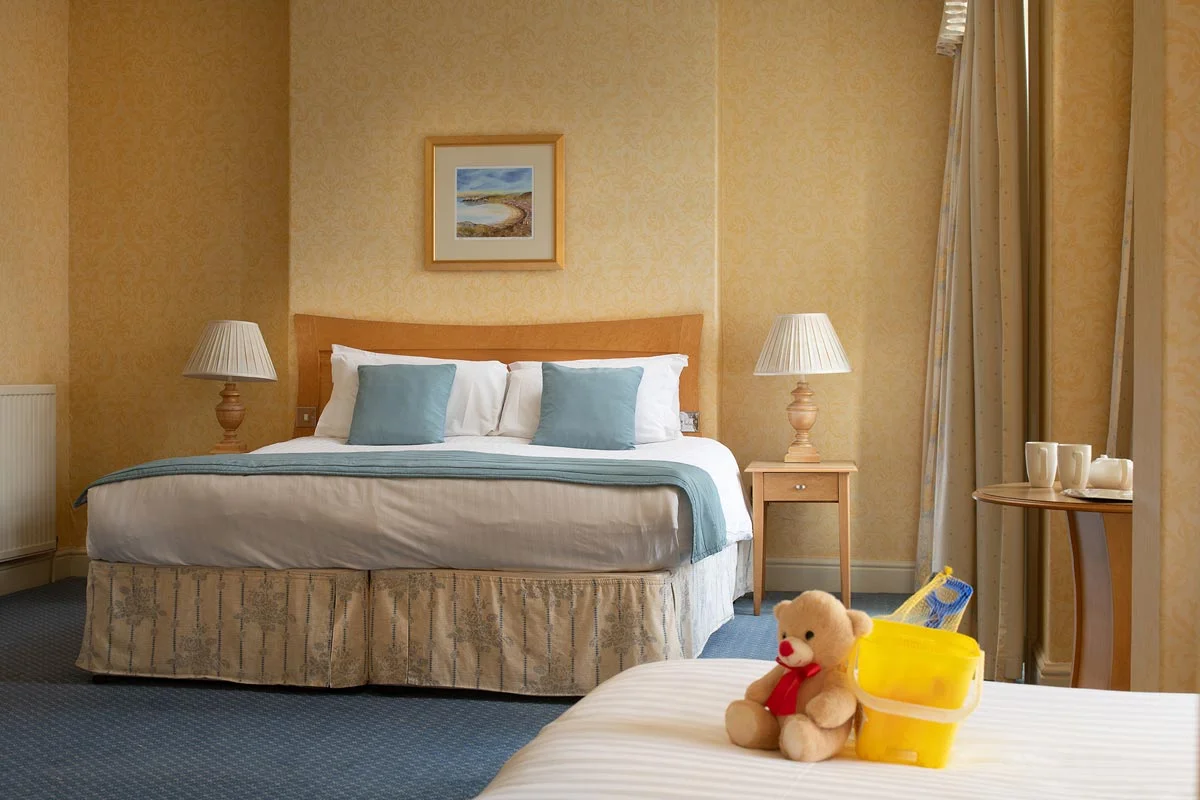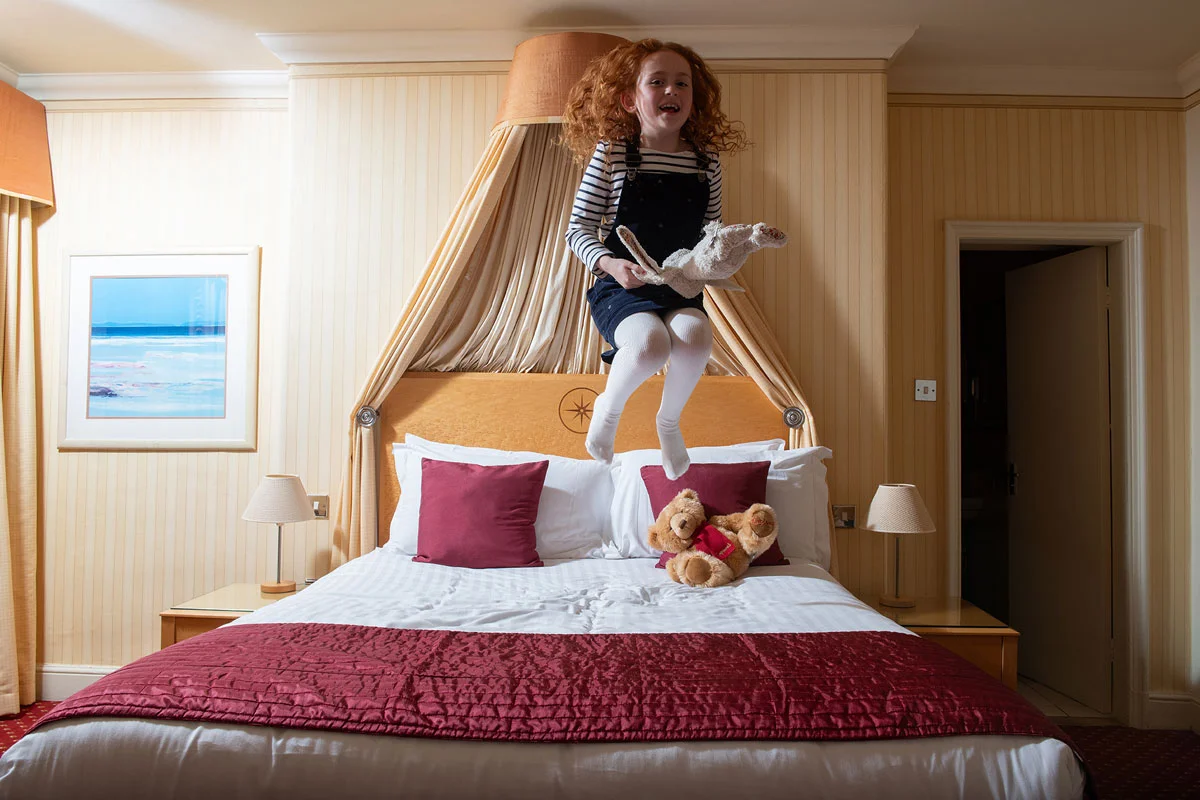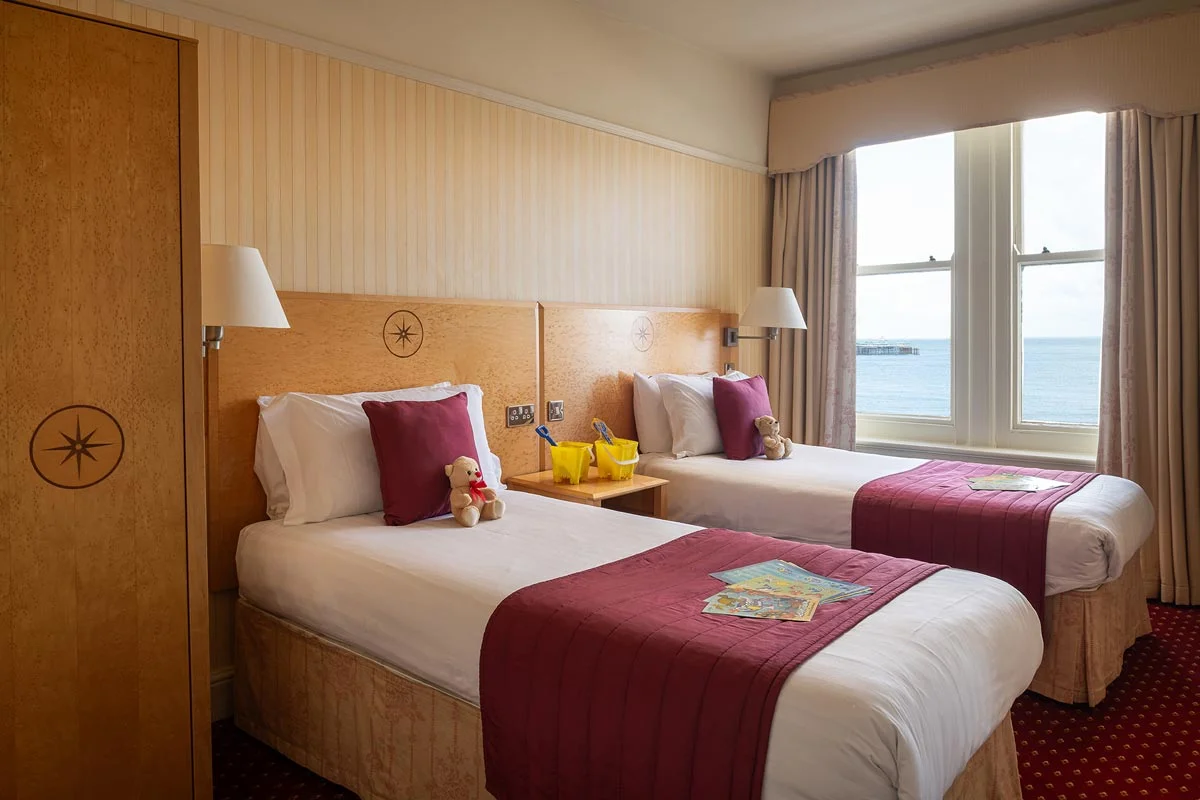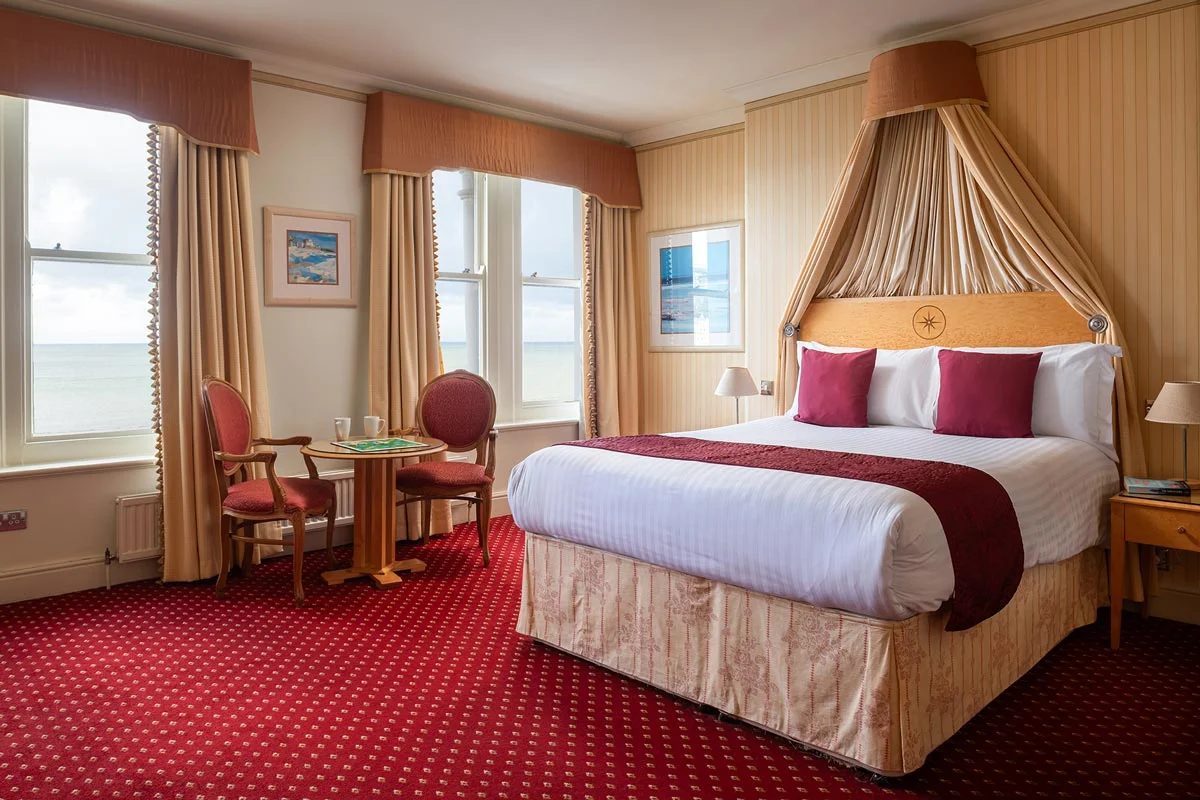 Family Breaks - The Imperial Hotel, Llandudno
Family Suite - The Imperial Hotel, Llandudno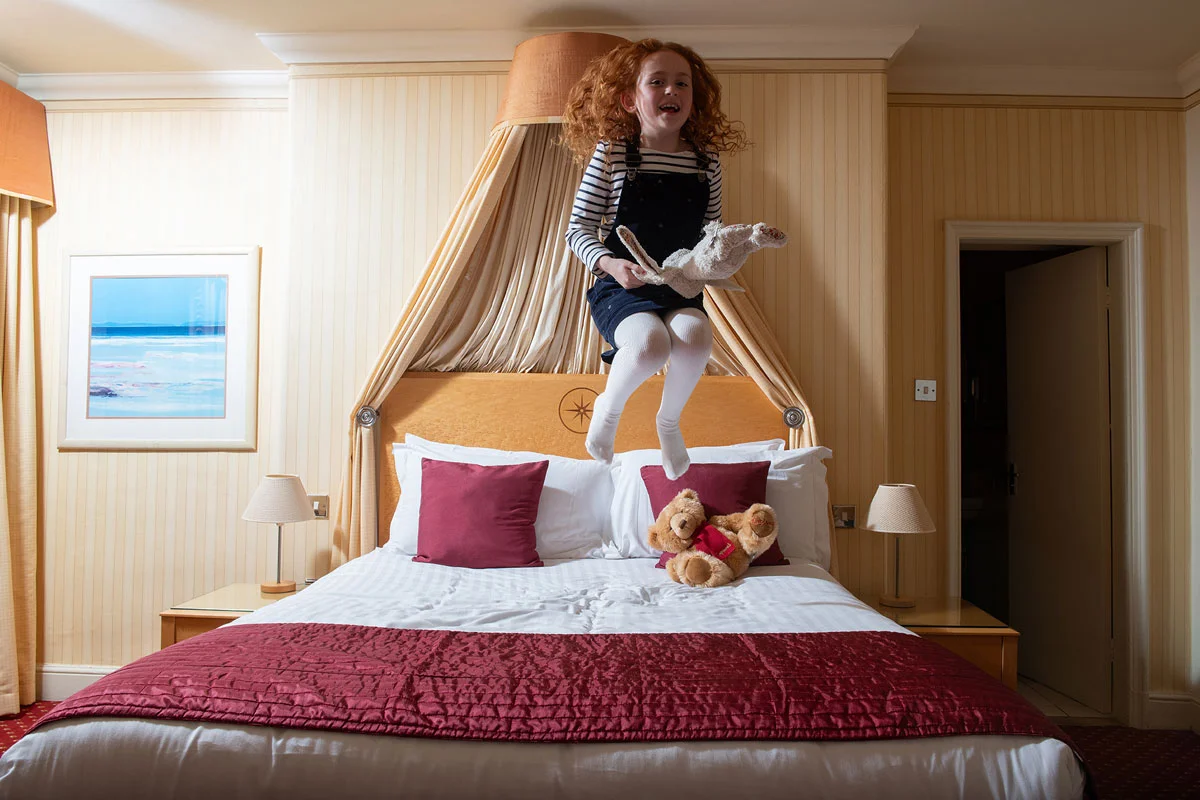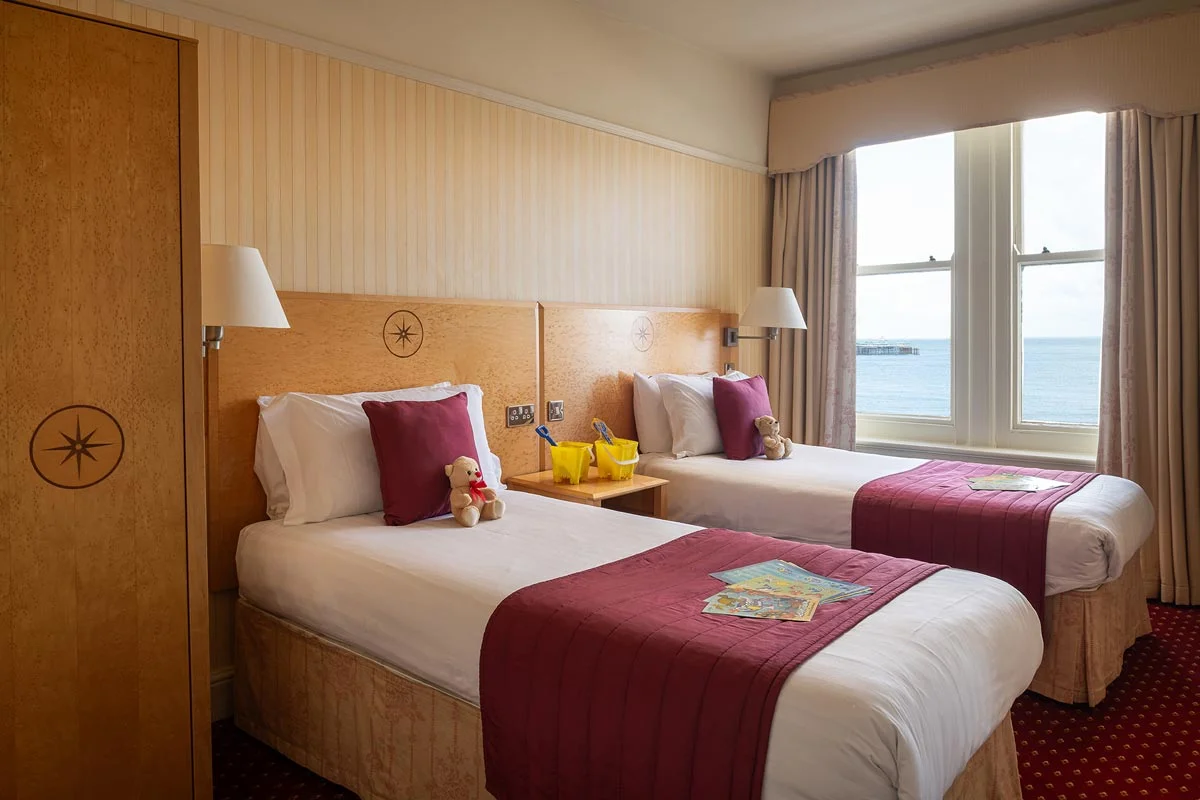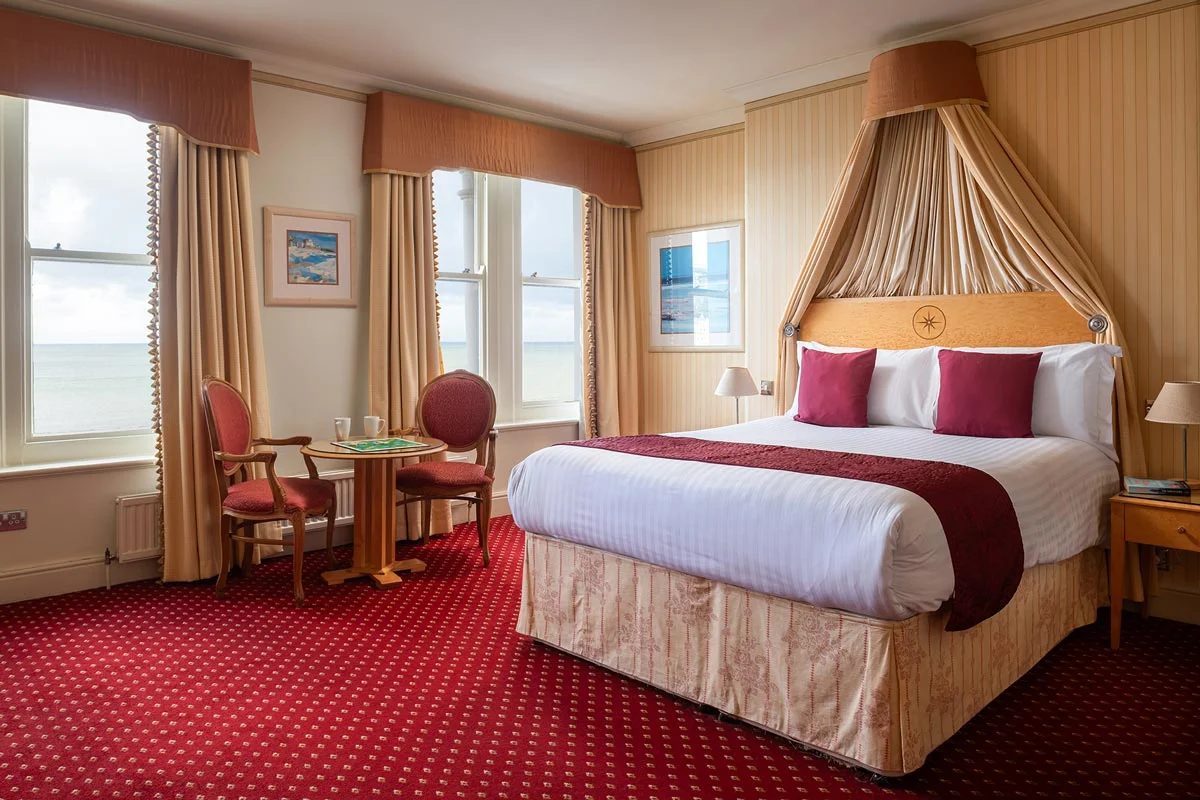 Room Facilities
We also have a number of disabled rooms with walk in showers and lift access, but please do call us on 01492 877466 to discuss your specific requirements and to make your booking.
Arrival & Departure
Bedrooms are normally available from 3.00pm. On departure, please settle your account and check out of your room by 11.00am after which time your temporary membership of Mint Condition ceases.
Deposits
A non-refundable deposit of your first night stay is required on confirmation of reservation. We advise persons to insure against cancellation. The rates quoted are inclusive of VAT. Rates are
correct at the time of printing and room prices may fluctuate in line with market demand. Facilities may vary and the Management reserves the right to amend any part without notice.
Mint Condition
All guests staying at The Imperial Hotel can enjoy complimentary use of Mint Condition, our Health and Fitness centre. Mint Condition offers guests the ideal place to enjoy a relaxing swim in the 45ft UV treated swimming pool or a more vigorous workout in one of the two gyms equipped with a range of cardiovascular and weight training equipment. It also has an invigorating spa bath, sauna and steam room as well as a health and beauty salon. Children are welcome to use the pool between 9am and 6pm but must be accompanied by an adult at all times. Beauty
treatments must be booked in advance as we cannot guarantee availability on the day.
7.00am-9.30pm (Monday to Saturday)
8.00am-7.30pm (Sunday and Bank Holidays)
Dining
Breakfast
7.00am-10.00am (Monday to Friday)
7.30am-10.00am (Saturdays)
8.00am-10.30am (Sundays)
Dinner
6.00pm-9.00pm (Sunday to Thursday)
6.00pm­-9.30pm (Friday to Saturday)