Llandudno, the beautiful seaside town in North Wales. Get your bucket and spade at the ready! But, what else should you pack for a visit to Llandudno? We have consolidated the perfect list to get you ready for your seaside family break adventure in Llandudno. 
Essentials
Let's talk about essential items. Whether you are packing light or bringing your entire wardrobe, don't forget these items which will definitely be a good contribution to your suitcase: 
Sunscreen & After-sun 

Swimwear

Sandals/ flip flops 

First Aid Kit

Power bank (for charging your phone outdoors)

Towels 

Lightweight clothing (great for after a dip in the sea)
Of course, there are other essential items you will need to bring with you if you are travelling from overseas, such as a passport, insurance documents, driving licence and the correct currency if paying by cash. 
Clothing
If you are planning on heading to the beach, perhaps taking a paddle in the sea, be sure to bring a change of clothes and swimwear with you. North Wales weather can be slightly unpredictable, so be sure to bring an assortment of weather appropriate clothing. From waterproofs to summer wear, ensuring you pack a variety of clothing will leave you prepared for whatever the weather. 
If the weather does unfortunately result in rain, be prepared by packing an umbrella in your luggage. Or, bringing along a raincoat and waterproof layers is also a great idea so you are ready for whatever the British weather has in mind. 
Wales has plenty of walking routes to explore, so ensuring you have suitable footwear is essential. Grab yourself a comfortable pair of trainers or walking shoes, and you'll get to discover North Wales on foot.
Beach Day
When heading to the beach, you may want to bring a beach chair, umbrella and windbreaker with you. Bringing a beach bag will also be a great idea, packed with all the necessary essentials, such as sunscreen, towels, sunglasses and hats. To capture the experience, why not bring a camera with you to photograph the seaside family memories. 
If you're travelling with young children, you can keep them entertained at the beach with beach balls and inflatables, which are great for having fun in the sea. To note, be cautious of the sea level and watch out for one another if entering the sea, ensuring young children are wearing armbands or a life jacket. 
Electricals
If you are travelling from abroad, you may need a UK travel adapter. So, here's your reminder to pack this in your luggage! Other electronics you may need during your trip include laptop and phone chargers, power banks or any other electric essential items that you believe you'll need during your trip. 
If You Have Children
Keeping the children entertained during a holiday can sometimes be tricky, particularly during travel. To keep them happy, remember to pack some toys to keep them occupied, preferably during the car or train ride. Other essentials for children during your beach holiday could be a cot, swimwear, beach towels, and a high chair.
Summary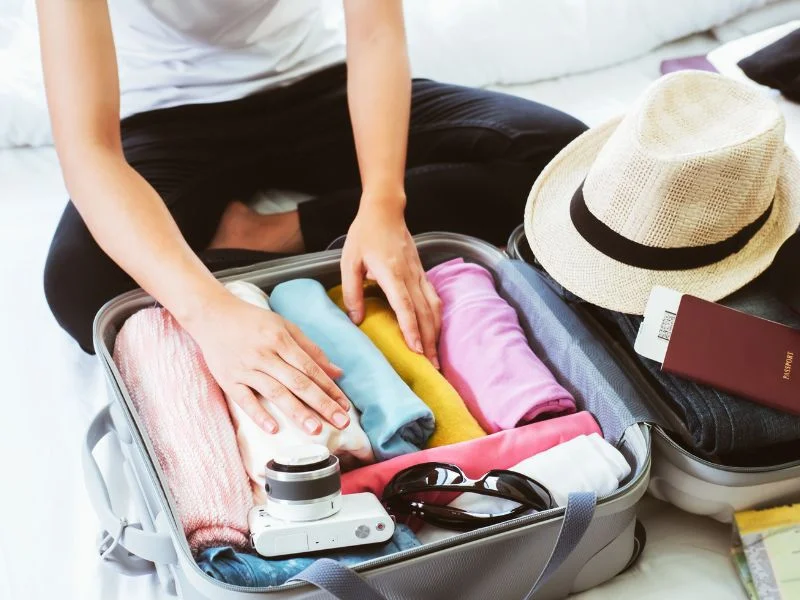 Publisher Name
Publisher Logo