Outstanding views, beach scenery and plenty of wildlife, Llandudno has a lot to offer when it comes to walking routes, plus if you are taking hotel breaks in Llandudno, you'll be in the perfect spot! Let's take a look at the array of walking routes you can enjoy this Autumn.  
The Great Orme
Wildlife, flowers and you may even spot the seals on your travels around the Orme. This route starts from the very end of the Promenade, leading you to West Shore beach. If you wish to take a break during your walk, stop at the halfway cafe situated on the Orme itself. Have a quick coffee or grab a bite to eat. On route, watch out for the goats roaming the cliffs, perhaps grab a camera and take some shots to add to the photo album.
Distance: 3.5 miles Time: approx 2.5 hours
Happy Valley Gardens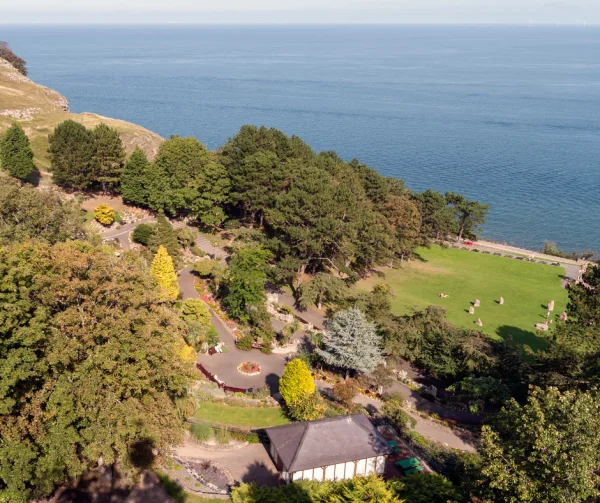 Filled with trees, spots of rockery and an array of wild flowers, Happy Valley Gardens provides a wonderful plot to enjoy the wonderful views across the sea. If you're looking for a fun activity during your walk, why not stop for a round of mini golf, or even ride the cable cars. On your upward walk, you will also spot Llandudno ski slope, where you can grab a drink and watch the skiers in live action, or even get involved yourself. 
Happy Valley also has areas where you can relax on the grass to enjoy a picnic treat, or enjoy a bite to eat from the cafe close by. From here, you will capture the views across Llandudno Pier, alongside the stunning sea views beside it. 
Penrhyn Bay To Angel Bay 
Angel Bay is a nature reserve on the end of the Little Orme, popular with dog walkers throughout the year. This area is also a very popular hotspot for seals to hop out of the sea to come ashore. In fact, it has been said that the grey seals can be spotted all year round, which is why this spot is popular with tourists. To note, visitors are not allowed to visit the beach below, as this area is for seals to enjoy and rest. 
Distance: 3 miles Time: approx 2 hours
West Shore Beach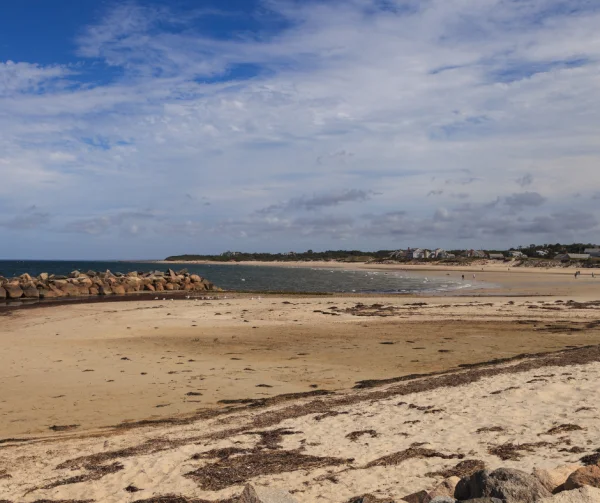 A sandy seaside beach, you'll think you're in a hot location abroad. This is why Llandudno is the perfect seaside destination. Compared to the North Shore beach, close to the pier, West Shore beach is a lot quieter, popular with holidaymakers who want to enjoy a day out at the beach. Capture the beautiful beach views on this walking route, and why not stop off for a day of kite flying. Watching the sunset is always a magical experience to witness, so if you're looking to enjoy an evening walk this Autumn, make sure to view the stunning night skies. Walking along the path provided, you also have access to the local town of Deganwy, where you can visit the small shops along the street, or grab some fish and chips whilst the day ends. 
Also on the beach is a café and parking facilities, perfect for enjoying a day out with the family. This location is also popular with cyclists, windsurfers and canoeists, so you'll have plenty to explore here. Plus, West Shore beach is also dog friendly, so enjoy your walking trip with your furry companion too!
Haulfre Gardens
Watch the views of Llandudno town on Haulfre Gardens, a short walk across the face of the Great Orme. This route provides safe grounds to travel on and a lovely walk to enjoy. Drop off at the gardens tearoom for lunch, before heading across the trees to capture the panoramic views across Llandudno. If you're a fan of Alice In Wonderland, don't forget to grab a selfie with the Tweedle Dee and Tweedle Dum sculpture! 
Distance: 2 miles Time: approx 1 hour
Nant y Gamar
This route starts from Craig-Y-Don, taking you through to Penrhyn Side. The walk travels at a small rise and then a decline on the footpath available. Although some areas are a little steep, it is a great area to capture the wonderful views across Llandudno. 
Distance: 4 miles Time: approx 2.5 hours
Hopefully, this post has given you a variety of walking routes to enjoy this Autumn. Grab your walking boots and enjoy the views!